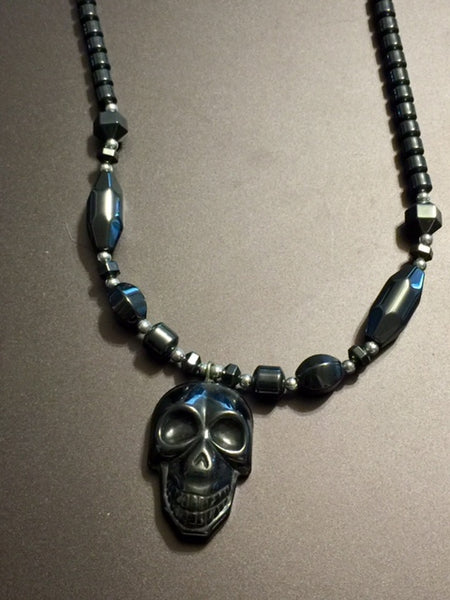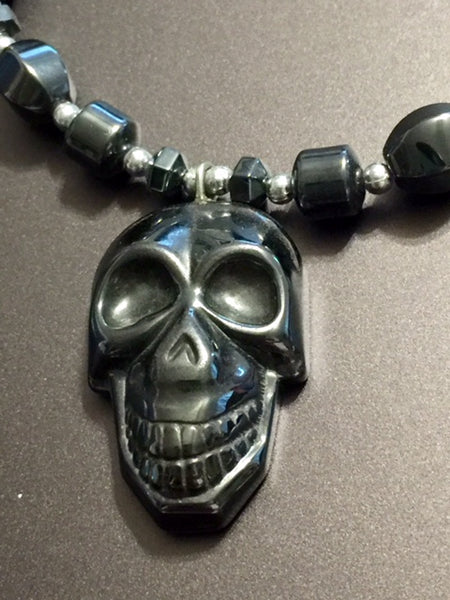 POWER OF DEATH AND ALL IT CAN OFFER
10/3/17
This necklace is for either male or female. This holds the power of the death angel. This gives you strength, power, fortitude, sexual stamina and the ability to pull any power from anyone dead. 
To use this piece you can just wear it for what is described above. To pull power from the dead you would wear it and then say the name of the dead person who's ability or power you seek. You can would ask for that power to be given to you.
You can't pull the power from anyone alive using this piece.
Examples of things you can pull are knowledge, natural abilties, magical abilities and anything else you know someone had. I know that someone used this to pull the power to complete a ritual done by Crowley called Babylon? I hope I'm describing that correctly. This was a secret sex ritual that was to bring the power of all the Gods. I asked did it work and they told me yes. I also know it was used to bring a lady the power of seduction that Mata Hari held over men. I was told that also worked as well. One other tester went for the wealth and I knew someone would! They wanted the brains to make money using the knowledge of a few dead people and they too said it worked. They used it in the stock market.
Those are just a few examples but I know there are many more.