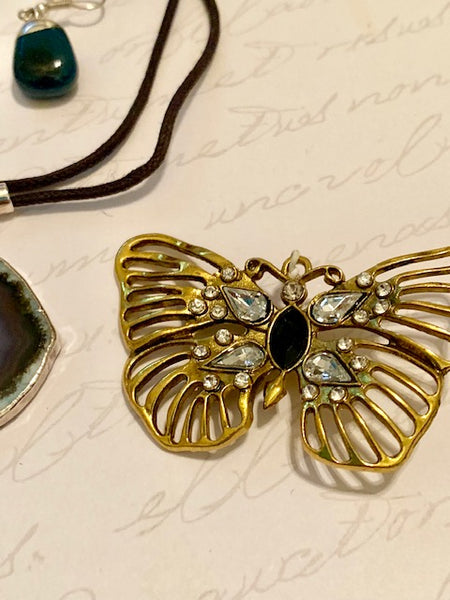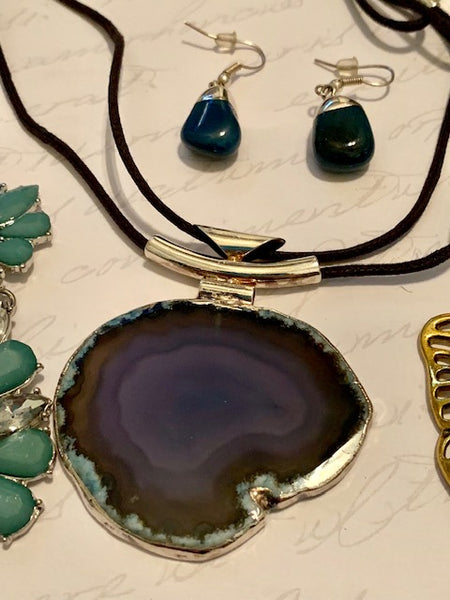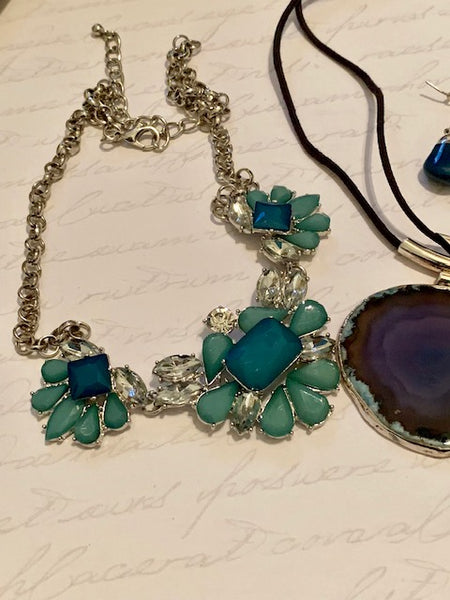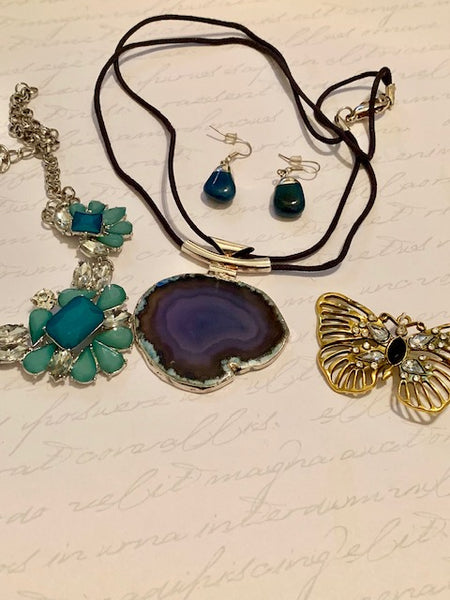 Power Pack of Potency, Pack 8
SOME OF THE ITEMS THAT WE SELL ARE MISSING STONES, HAVE SCRATCHES, ETC. THIS ISN'T EVERY PIECE. IN FACT, IT IS VERY FEW PIECES. IF THIS IS THE CASE IT IS BECAUSE WE GOT THEM THAT WAY, BECAUSE THEY ARE OLD, OR BECAUSE THEY HAVE A LITTLE BIT OF WEAR DUE TO TESTING. WE HAVE TO HANDLE AND TEST ALL THE PIECES THAT WE SELL TO MAKE SURE THAT THEY WORK PROPERLY AS PER THE DESCRIPTION. MANY OF THE ITEMS WE OFFER ARE VERY OLD, ARE ANTIQUE, ETC. SOME OF THE ITEMS REFLECT THAT WEAR. THIS DOES NOT MEAN THAT YOUR ITEM IS LESS POWERFUL OR WILL NOT WORK WHEN YOU GET IT MAILED TO YOU. THESE PIECES ARE FEW AND FAR BETWEEN ANYWAY. WE JUST WANTED ALL BUYERS TO BE AWARE OF THIS BEFORE THEY PURCHASE.

Also, Before making a purchase, please make sure you read and are familiar with our shipping policy: https://youtu.be/y8uA4M7ijVk

All these item packs go on for 60.00 here is the description

POWER PACKS OF POTENCY

Hello, people, it's your lucky day because we must get rid of old stock! The new year is fast approaching and we will be going to our auction hoping to bring you the best of the best! We will do just that but it won't be inexpensive, however, these are! While the price is amazing the prices are even better and what they do is great and often unique. One necklace in a set alone is 40.00 from NYC and company, all crystal and all gorgeous. Most importantly it's one hell of a pendulum of gravity. So here is what some of the items are you will get. All packages are different and as of now, all are shown. You get the one you pick out. Steve May add these in individually to avoid confusion.

Some of the items are

Angelic writer
Dragon writer
Witches Arcadia spell wheel
Bracelets of future branding( you choose your destiny)
The touch of the King
Wealth grows like weeds
20 blood love spells
Fire cast phenomenon
The Fury of wealth
Healing from the outside in
Beauty is okay to be skin deep
Mind beam
Astral servant
My crystal psychic birds
Let me hear you speak
Cast my passion on your brain
Drape me in diamonds
Mesmerized man
My Midas touch
Ancient star magic
Universal multidimensional magic
Hair, ta ta, booootay
Angelic dance club
And many more! If you don't like spirits we can remove and leave the power. Don't let these slip past your grasp!