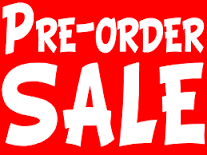 Pre-order/Alien Turret
**NOTE THIS WAS MADE USING MAGIC VESSEL
** NOTE TO SHIPPER ITEM IS LOCATED IN THE 1-4-17 SHOPIFY BOX
File 202: Alien Turret #


ITEM/ 

MATERIAL/ 

SIZE/ 

TIME IT TAKES PIECE TO WORK/ Up to 60 Days

HOW TO ACTIVATE THE PIECE/ There is no special activation necessary.

FILE/ Alien Turret

ORIGINS/ Baltic Sea

A little over three years ago, an unusual item was discovered on the sea bed off Sweden. It was bizarre in appearance and was covered in grooves across the surface. It was later discovered to be an alien turret and it is covered in microscopic symbols that were engraved in the stone. Similar symbols have been discovered on the Guatemalan Stone Head, The Williams Enigmalith, and the Betz Mystery Sphere. When the symbols are verbalized, the turret reanimates.

When the turret was first reanimated, everything it touched transformed in both appearance and purpose. It transformed things into more improved emulations of what they previously were. The sand surrounding the turret itself was transformed into solid diamond. The water was purified and turned crystal clear for about 15 feet in all directions. At a distance, it could be seen that the turret's area of effect is a perfect sphere and anything that enters this sphere is transformed. The closer the item gets to the turret itself, the more drastic the transformation is.

This effect has been tested with a multitude of items. Ping pong balls became solid gold spheres, common rocks crystallized into gems, and anything that uses battery life or energy seem to have received infinite life as three years later none of the items have depleted whatsoever in energy source. The last item to be tested was an actual human being. Due to the fact that some items were broken down into mere components, there was concern over moving on to human test subjects.

In January 2016, a diver and investigator named Jean Miller volunteered to be the first human test subject. Jean Miller entered the area of effect of the turret in early February. Nothing seemed to happen. He was able to get close to the turret and even touch it before coming out of the area of effect safely. Afterwards, Miller was watched and tested daily. For an entire first week, nothing seemed to change. Mid way into the second week, Miller began to show signs of psychic ability. He could hear and communicate telepathically.

He has become incapable of becoming ill, he does not suffer from fatigue, and he can retain information instantly either by seeing, touching, or hearing it only once.

This piece was worn by Jean Miller when he had entered the area of effect of the turret a second time to see what would happen. The item has been transformed and has even inherited some of Miller's own power. It allows you to completely open your third eye upon wearing it. You will be able to communicate with others telepathically. Similarly to Jean Miller, you will also be able to retain information instantly by looking, touching, or hearing it only once.