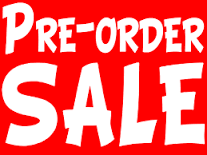 Pre-order APPLES OF YOUTH,THE MAGIC OF IDUN
Regular price
$ 377.77
Sale price
$ 100.00
---
1-4-17
Pre-order APPLES OF YOUTH,THE MAGIC OF IDUN
Norse mythology talks about the apples of youth and how they kept the Gods young. It wasn't the apples but a magical and supernatural casting that Idun placed on the apples. This magic as a casting is rare and given to very few people. Norse mythology is interesting as is Greek, Chinese and many others.  Even more interesting is how some of it came to be. 
I don't know exactly how some of these stories were created but I do know I have located strange information.
Did you know that there are magical spells in the Bible to bring the dead back, stop aging and time? Did you know there are magical formulas for time travel?
The fountain of youth, the apples of youth, the water of eternity and transformation magic- have you heard of these things? Everything comes from somewhere.  The bottom line is most things come from some truth. The Norse could have gotten this from who knows where. What we do know is that it's a type of specific magic that does keep you young and totally youthful. This is a ancient formula. 
What it can do. 
This magic will keep everything firm and elastic. This will take away wrinkles and even keep teeth and gums in great health. This will make your nipples as you want them to be. Your butt cheeks are lifted, your face and stomach firm. Your penis will stand erect when you rub it on. Your vag and legs are perfection.  Hair is fixed and made healthy again! 
What it will NOT do.
This is not a weight loss product. 
This is a hardened oil you will rub on yourself. This is safe for face, hair, teeth,penis and even your butthole. 
This is based in coconut oil. If your allergic to coconut oil please do not order.
When you read the listing the youth magic is always based on something you must ingest.  A magical piece will not work as well. This is a ancient and magical breakthrough. This is your apple of youth.
This is a good size jar and will cover what you need. Once you buy it there is also a extra surprise of which you will be told about. You will LOVE it!