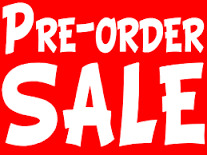 Pre-order/ THE CUP OF JAMSHID
Regular price
$ 10,000.00
Sale price
$ 2,007.00
---

Pre-order/ THE CUP OF JAMSHID
1-4-17
The cup of Jamshid is the entire world reflected in your immortality. Back before we had Iran we had Persia and that's where this item comes from. This is a very legendary piece that has been sought after and talked about for generations because of its great mysterious powers.
You can not only see the entire reflection of the world and what's going to happen but also the spirit world. You can command to see even certain people's lives. The other supernatural ability that is well known to have is that it gives immortality. True immortality. Some say this is the cause of the very first vampire but I know that not to be true. They call it the true never ending life source. What I do know to be true is that it does give immortality and it is what started the first usage of the crystal ball. While some crystal balls are very powerful and some even enchanted nothing compares to the supernatural powers of this piece. Those who have possessed it still are alive today. Those who were smart enough used it to see their future and then plan it using the immortality feature.
This piece was mainly owned by ancient rulers and cultivated to what you see today. All wanted to live forever and know how to do it well and with ease of life. This is the perfect combination for a person who really wants to live eternal.