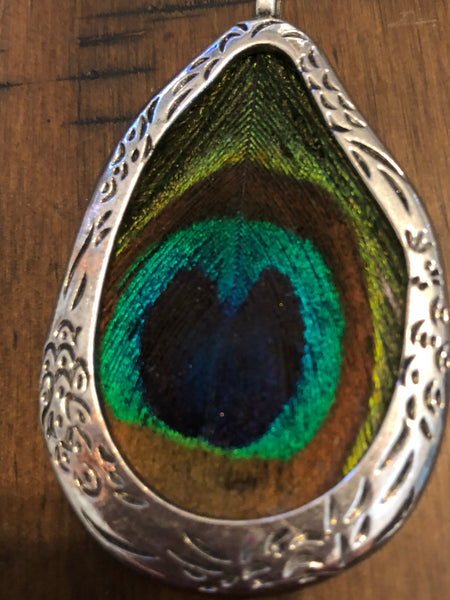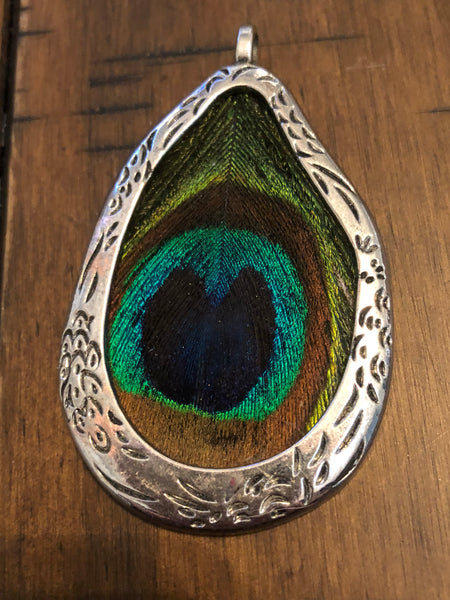 PULSATING BEAUTY AND CONFIDENCE OF A SUPERNATURAL ORIGIN
I really love this pendant as it is a real Peacocks feather. I'm not for plucking feathers of birds unless they fall out naturally and this one did. The divine beauty and confidence of the Peacock is present in this pendant and works with your biody heat to activate.
This pendant will charm, glam and cause increased pheromones to everyone near you. The longer you wear it the more it works during the day. If you have a date at night or will see someone at night place this on in the morning after your shower. Wear this on the skin so it can heat up. After few minutes, around 30 it will be working and you can feel the underside of it. The longer you wear it though the more powerful it becomes. This will start over every time you place it on. 
There is also a energy it will carry that Nymphadora placed into it for sexual desire and charm.