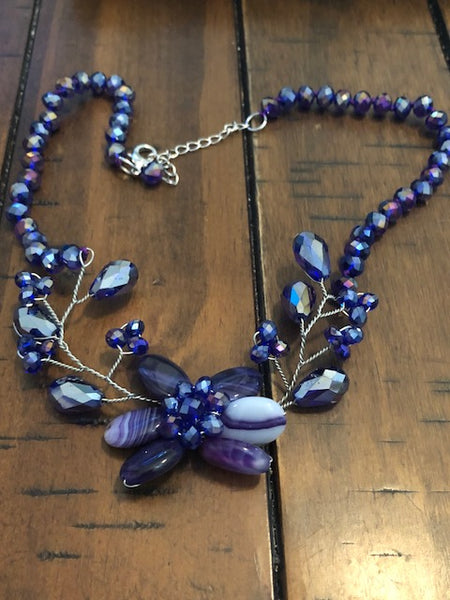 Purple Majesty Blood Wealth
Red might be the color of blood, but purple is the color of wealth.  This is why it was created using the color purple by the royals who designed it.  It was created during a blood rite, but you don't have to worry, nobody was sacrificed.  Rather, this was made using sorcery and blood from the royal blood bank.  The Royal Blood Bank is a clandestine stockpile of royal blood that has been drained from the bodies of the royal family, as they have died, for the past several hundred years.  This blood is used to make magical items, as well as during other blood rituals from time to time.  However, they reserve using this blood for the most powerful of magic, simply because it is very powerful blood as the royal bloodline has been chosen by God. 
This piece contains very powerful wealth magic.  It is the blood wealth of royal family and it brings you wealth and abundance in all areas of your life.  The only other time we had a piece like this the person who bought it did eventually become a millionaire by using the magic of the item while investing in the stock market.  It doesn't have to be used that way, it's just one example of how it can be used.