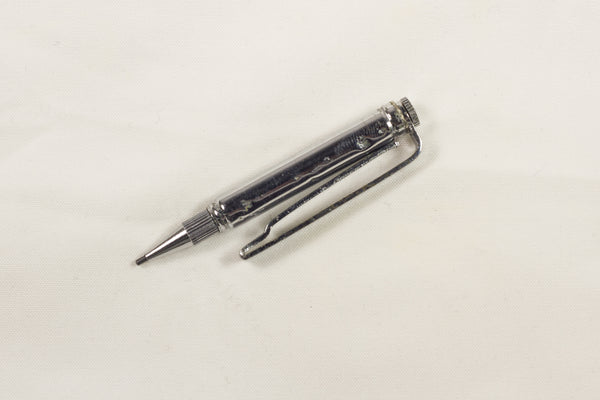 PUT IT ON PAPER AND MAKE IT REAL, DUAL MAGIC
This is a real working pencil and it is metal. This is easy to carry and works wherever you are. You can sit at home or take it to work.  This is for getting what you want magically. This is a dual piece so you use it at your discretion.
What can you do with it and how does it work?
This IS a spirited item and that means multi-spirited. This holds various spirits that come and go as you call them and are there when you need them. You only need to call them by speaking their names. You get two angels, one protective and one warrior. You will also have two djinn, one blue and one Solomon. You get one blue because they are true lovers of humans and relay and work with the Solomon djin which is super powerful. You will get Edwina a schooled in all the arts witch of the outer dimensions. This means she travels freely to places to gather what you need to complete certain magical tasks. The thing is you don't need to complete the magic because Edwina does it. You will also get a unicorn that speaks human language and is there for the soul purpose of protection. You will also get a black magician if you decide you need one of those. You would use him for more dark or dual magic.
To use the pencil you would turn it up and then call who you want. You would then write on paper exactly what you want.
The last way you may use this is to hold the pencil in your hand and allow the spirits to take over. In doing this you can learn all kinds of things from your future or just things you need to know. You may call on any of them for this magic but I prefer to use the angels myself.