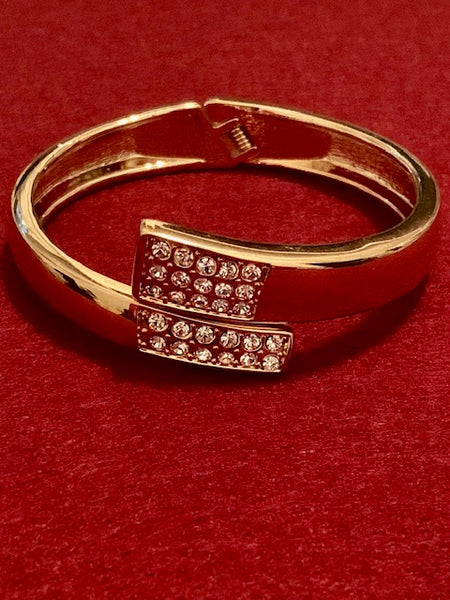 Puttin' On the Ritz
SOME OF THE ITEMS THAT WE SELL ARE MISSING STONES, HAVE SCRATCHES, ETC. THIS ISN'T EVERY PIECE. IN FACT, IT IS VERY FEW PIECES. IF THIS IS THE CASE IT IS BECAUSE WE GOT THEM THAT WAY, BECAUSE THEY ARE OLD, OR BECAUSE THEY HAVE A LITTLE BIT OF WEAR DUE TO TESTING. WE HAVE TO HANDLE AND TEST ALL THE PIECES THAT WE SELL TO MAKE SURE THAT THEY WORK PROPERLY AS PER THE DESCRIPTION. MANY OF THE ITEMS WE OFFER ARE VERY OLD, ARE ANTIQUE, ETC. SOME OF THE ITEMS REFLECT THAT WEAR. THIS DOES NOT MEAN THAT YOUR ITEM IS LESS POWERFUL OR WILL NOT WORK WHEN YOU GET IT MAILED TO YOU. THESE PIECES ARE FEW AND FAR BETWEEN ANYWAY. WE JUST WANTED ALL BUYERS TO BE AWARE OF THIS BEFORE THEY PURCHASE.

Also, Before making a purchase, please make sure you read and are familiar with our shipping policy: https://youtu.be/y8uA4M7ijVk

Gucci. Louis. Fendi. Prada. If you are any kind of fashion-savvy person, you will immediately recognize these names as some of the biggest in the fashion industry. While I don't doubt that many of our readers are keenly dressed and have an eye for fashion, I'd wager that few of them has what it takes to actually design the next "it" ensemble. That's okay because this is the magic that has been put into this piece. Actually, we didn't create this one. We got this one from an inside source in Hollywood. Okay, I know that sounds like a TMZ article, but trust me when I tell you, this piece has been designed by one of the biggest names in fashion right now and has even been taken to this year's New York Fashion Week. Yeah, I know that you might have been distracted by that Nikki Minaj and Cardi B scuffle, but we don't pay attention to those things. We keep our eye on the prize.

This piece will give you an eye for fashion. If fashion is up your alley, then this piece is the one for you. It will allow your mind to work like the zaniest minds in L.A., New York, London, Paris, and Tokyo. They will allow you to tap into your creative subconscious to design outrageous fashion that will be a hit on the runway and will allow you to bank the big bucks. It will allow you to gain wealth and financial superiority by doing something that you love. What else could you ask for?