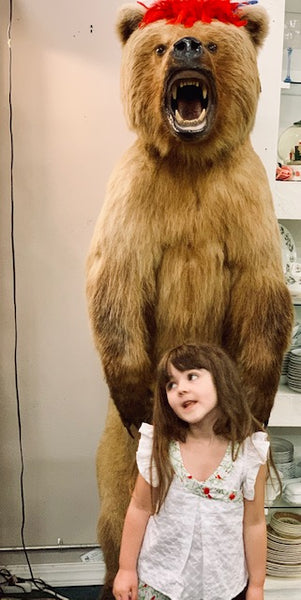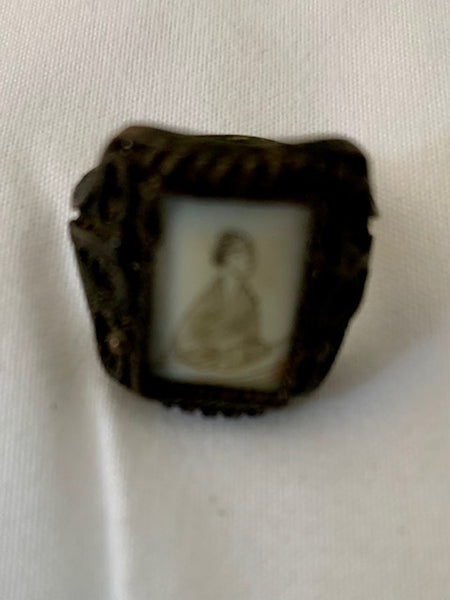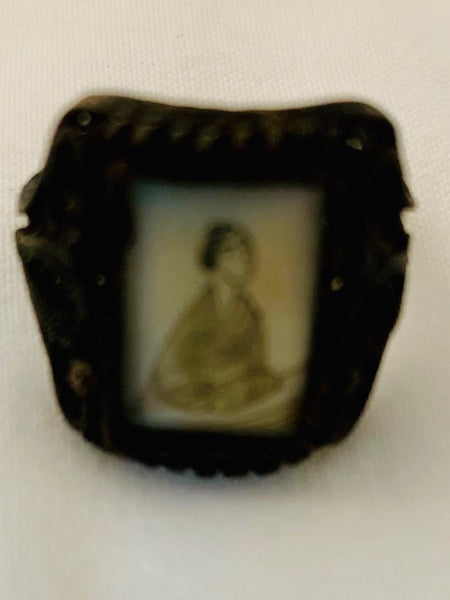 Pyramid of the Golden Geisha and Her Bone Relic Ring
We acquired this piece from a Japanese spirit worker named Yagasami. He practiced spirit work from the ancient ways of the indigenous people of Japan. Without giving you a chapter book to read, I will simply tell you that Yaga was being visited by the spirit of a geisha in his sleep, until one day he was taken in his astral form to a conclave amidst a lost underwater city off the coast of Japan.

In this underwater city exists the only known Japanese pyramid. The pyramid is airtight, according to Yaga, and everything within the pyramid is still intact. He is unsure if the pyramid was built this way or if this is the result of some last minute spell that was cast on the pyramid to preserve it.

Either way, it is the pyramid of the Golden Geisha. The Golden Geisha was once an entity that existed in ancient Japan that could grant her people whatever they wanted. This is because she was created by the gods and sent to the islands of Japan as a gift for humanity.

However, finding the key to enter the Pyramid of the Golden Geisha has proven to be extremely difficult. This is because the keys are not physical, but spiritual and through spiritual realization are you able to ask the Golden Geisha for what it is you desire.

In this case, the Golden Geisha is actually the spirit that was reaching out to Yaga, to revive her magic. This piece is a bone relic that Yaga found in the pyramid. It is unclear how old the piece it, but is definitely an antique.

The presence of the Golden Geisha is in this piece. When you wear this bone relic, you will be given the SPiritual Realization that will allow you to see the Golden Geisha in her spirit form. You will be able to ask her for anything that you want and she will grant it for you. It doesn't matter whether you want love or wealth or some other type of wish granted. The Golden Geisha exists for one purpose and that is to grant mankind their deepest desires.