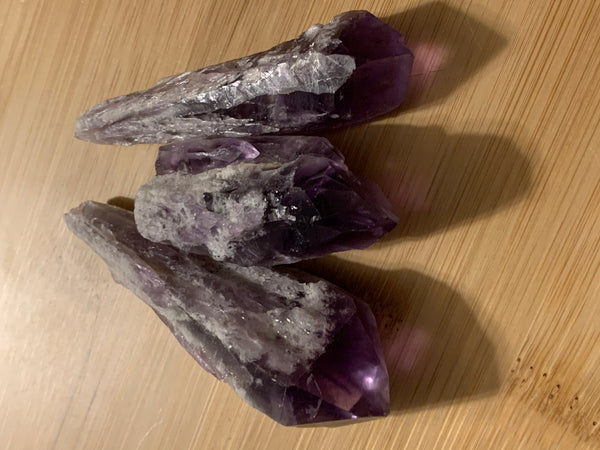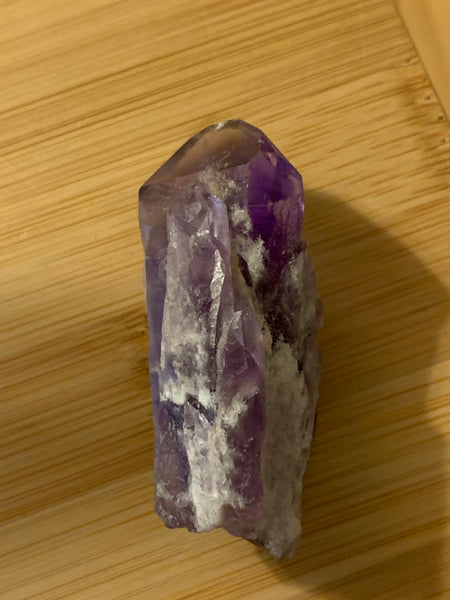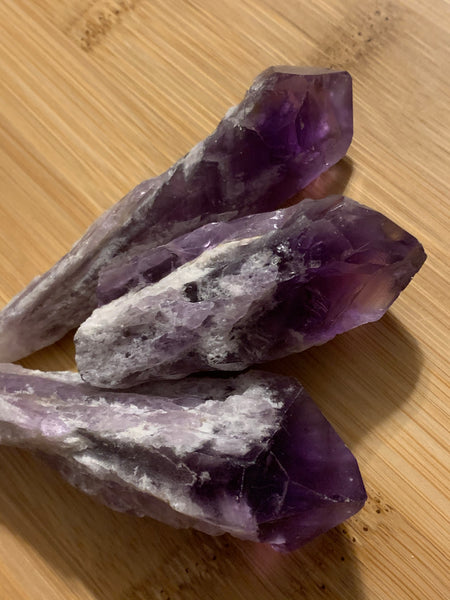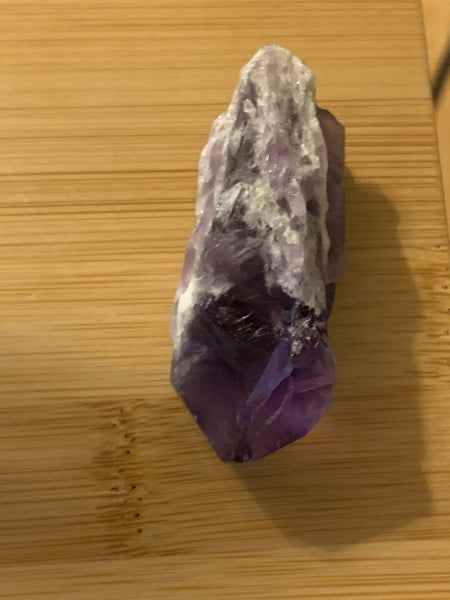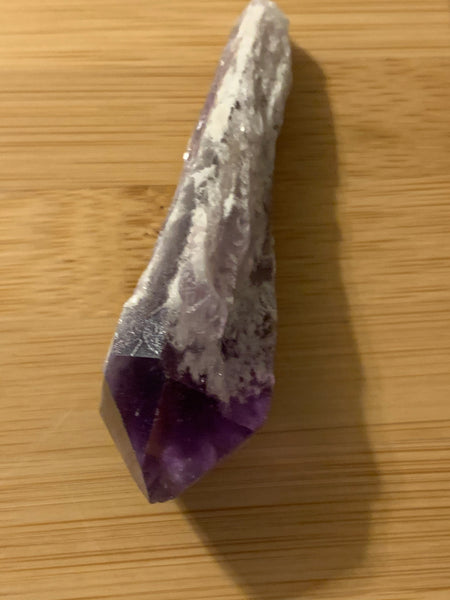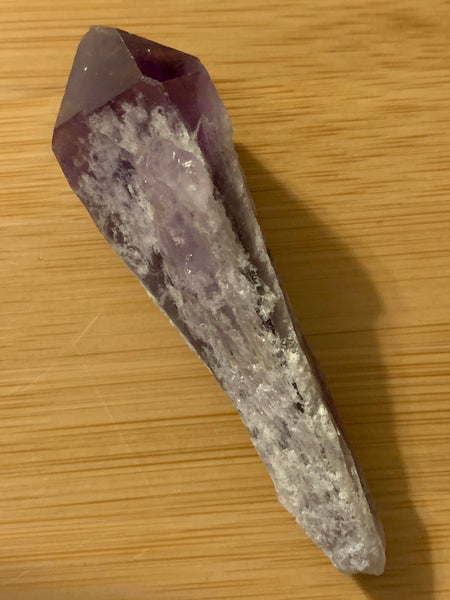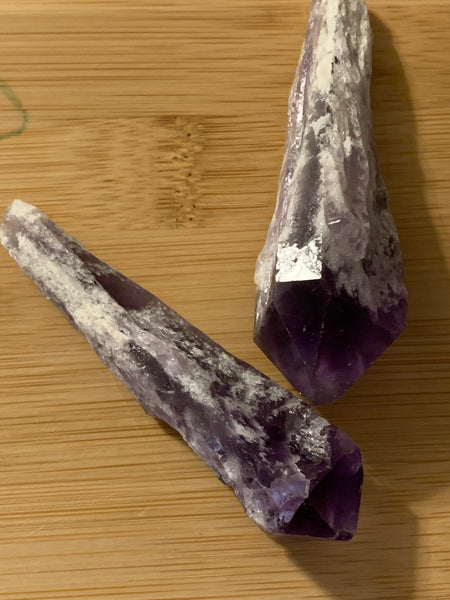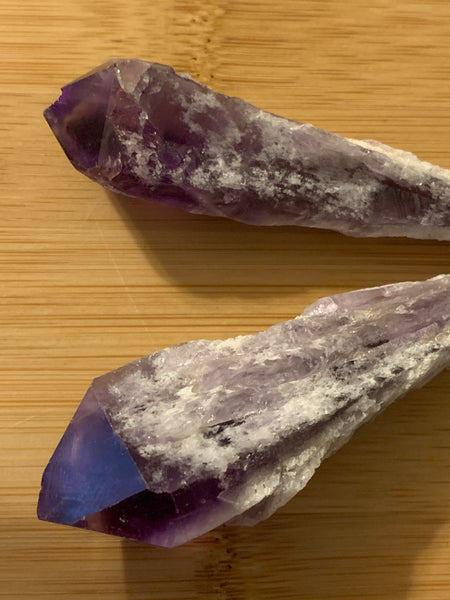 Raw and Powerful Amethyst From the God Bacchus (Dionysius)
Many Legends are just stories, others are founded in truth. The legend of the wine-drinking God Bacchus creating amethyst is apparently founded in truth. After some magical tuning by a witch, we were taken back to the time of the ancient Greeks when Gods showed themselves to mortals. We spoke to several mortals of the time period and discovered that the story of how Bacchus inadvertently turned a young maiden into an Amethyst was true. Of course, some parts of the story weren't true but most of it was. We went in search of the now crystal maiden and discovered her statue in a lush garden surrounded by purple flowers. 
A strange fountain was sporting a surprising red liquid. As odd as it was, the fountain was filled with wine. The wine was sweet with floral notes. After drinking quite a bit I was surprised to have felt nothing at all. It tasted like it would be strong but nothing. 
           So we went closer to the statue, the legend was pretty clear about the woman being gorgeous. Her long hair fell in amethyst curls down her back. The crown of flowers around her head were freshly cut and stood out against her amethyst body. A Fiercely protective feeling emanated from the gardens around us and suddenly we weren't alone.
A handsome man appeared out of thin air and told us we didn't belong there. We asked why we couldn't be in the garden. He looked us over and our out of the ordinary clothing and asked, " Do you know nothing of her? How could you be such a fool to think you could stand before her? My prize, my regret, and my love. You do not belong, leave us." At this point, I'm thinking the man is a lunatic who is in love with a statue. I turned to him with a ' you better explain what the heck you're talking about' look and asked him to elaborate. He looked at me with anger at first, then it fell away to a deep sadness. 
He slumped down onto a stone bench and stared up at the mysterious woman in stone. " I loved her once. When she was just a mortal. So sweet, drinking from her reminded me of the first wine I made." he smiled at the statue before continuing with his story, " I am Dionysius, you may know me as Bacchus. This young lady stole my heart, and I stole her life. My sister, Artemis, was displeased with me for being with her out of marriage, she told me I needed to rectify the situation but I was too drunk all the time to think of marriage. She turned her to quartz in front of me for not listening to her. She had so much life I couldn't bear her being colorless and without life for eternity. I dumped my wine over her as a way to add the color back to her skin. Instead, the quartz turned purple and became a new stone. I named it after her. Amethyst." 
I was surprised it was Dionysius himself and the poor maiden wasn't a stranger like the stories told. He shockingly started crying. Tears fell on the grass before her statue and shards of amethyst rose where they landed. He opened his eyes to see them coming up from the ground, " Even now she stays with me wherever I go, whenever I cry a tear for her, she reaches up for me to save her. I cannot though, see she isn't dead, she is trapped, there is nowhere I can go to rescue her." He reached down and pulled the crystals from the ground, tossing them at me before turning and disappearing into the garden. 
I looked at the raw amethyst in my hand and could feel a surprising energy coming from it. No wonder he didn't want it. You could feel her spirit. Must have been a painful reminder of their history. We left taking them with us to be examined later.
After some magical testing, we uncovered they not only had a strong connection to the spirit of Amethyst but they held a lot of power in them. We are only selling three but they are the originals. No amethyst we have come across before is anywhere near as powerful. These are one of a kind truly.
These create a protective force around their owners. They also enhance spirituality, fertility, psychic abilities, and sobriety. They are able to entirely open the third eye, and even allow for psychic communication. They also omit a strong calming effect -reducing stress, anxiety and blood pressure. While calming they also stimulate the libido, increasing sexual desire. These also pull your true lover closer to you whether they are with you or not. These can be used for multiple things. We found that you could also break them apart to have multiple focal points for the power. 
listed as beautiful raw amethyst crystals on eBay