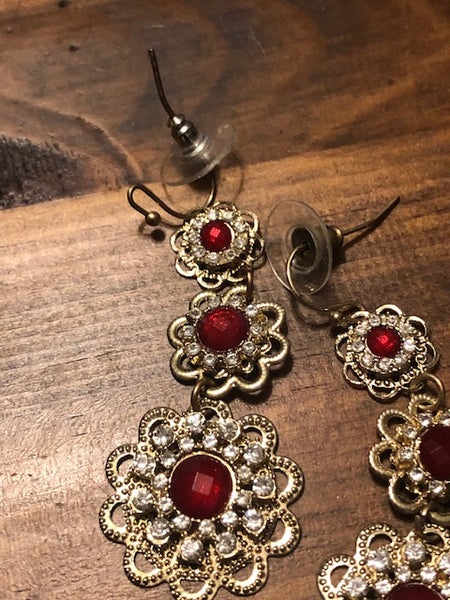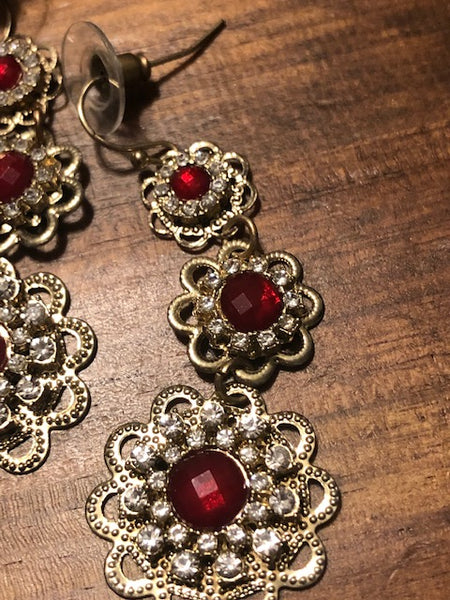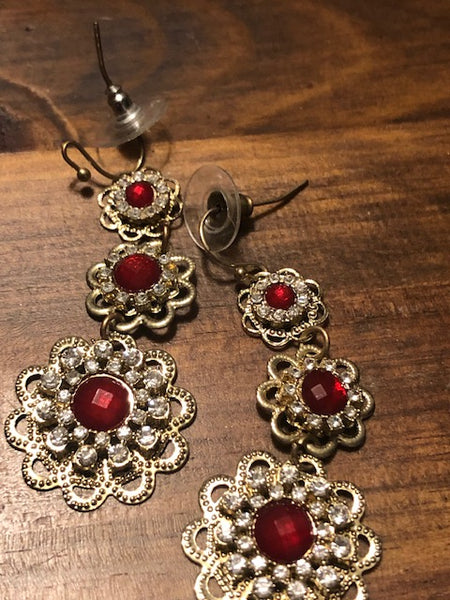 Red Stone Costume Earrings, Vampires: This Is What They Sound Like
Each of the red stones in this piece contains a very tiny drop of vampire blood.  It has been mixed in during the production of the stones themselves.  This lays the ground for a very powerful pair of earrings.  When worn, the earrings give you a sanguine psychic awakening.  What does this mean for you?  Mostly, this is an auditory awakening that will allow you to hear the minds of the vampires on Earth.  You won't be able to see these vampires but they exist everywhere.  Some of them are in spirit form.  Others live somewhat normal lives in the guise of mortals.  Whatever the case may be, you will be able to hear their thoughts no matter where they are coming from.  These earrings have up to a 150-mile radius, so as you travel you will hear new voices.  The people who tested this piece said that they were able to pick up new powers and abilities, simply by hearing them inside of the minds of the vampires they encountered.   Once you hear this power or ability it becomes embedded in your DNA and becomes your own power!   It seems rather simple to me.   The best part is that none of the vampires whose minds you are eavesdropping will be able to know!  
WHAT YOU ARE GETTING WHEN YOU MAKE A PURCHASE IS A PAIR OF EARRINGS THAT HAVE BEEN CHARGED WITH METAPHYSICAL AND OCCULT POWER.