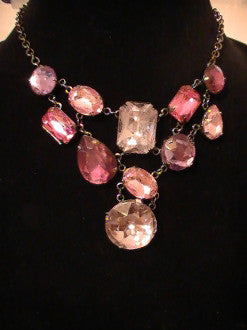 Reflective Pieces of Your Many
FROM CARNIVAL. EVERYTHING ON CARNIVAL IS ALWAYS IN STOCK EVEN IF IT SAYS OUT OF STOCK. WE HAVE MANY OF EACH ITEM! IT MAY NOT BE THE SAME ITEM YOU SEE IN THE PICTURE BUT ALL ITEMS WILL DO THE SAME AS WHAT IS STATED IN THE DESCRIPTION!


Simply put, this is a past life regression magic.  The magic comes from a Buddhist temple France.  Yes, they exist there.  They exist everywhere.  This piece was made the last time we were on investigation in France/Russia.  It was taken to the Buddhist Temple.  Despite what you may think, the Buddhists actually welcome most people with open arms.  They may be reclusive but they aren't unwelcoming.  
It is customary for Buddhists to undergo a form of past life regression.  They do this that so all collective parts of their fragmented soul can be joined together as one.  When you use this piece, it will do an automatic past life regression on you.  All of your past lives will be set into a different stone on this piece.  First and foremost, this piece will help you awaken to know your past life and all that it entailed.  You will then be able to use this piece to relive and travel through each of your past lives that you have lived.  Believe or not, most people have a diverse portfolio of powers once they complete and this piece is no different.  It will help you uncover hidden powers that you were born with in this life and past lives.  I'd love to tell you all what powers this piece will brings specifically, but other than the fact that it does regression, the only thing I can tell you is that this piece will bring whatever powers are hidden within your genome.  It's a very good piece for self-realization and exploration, through which you open up your subconscious mind.  


4-14-16