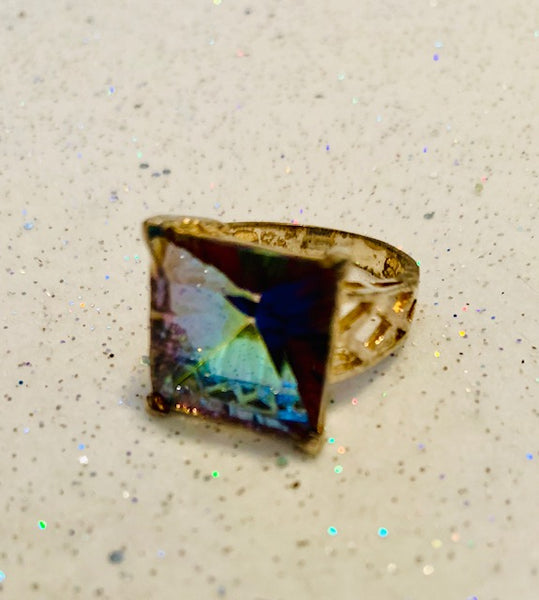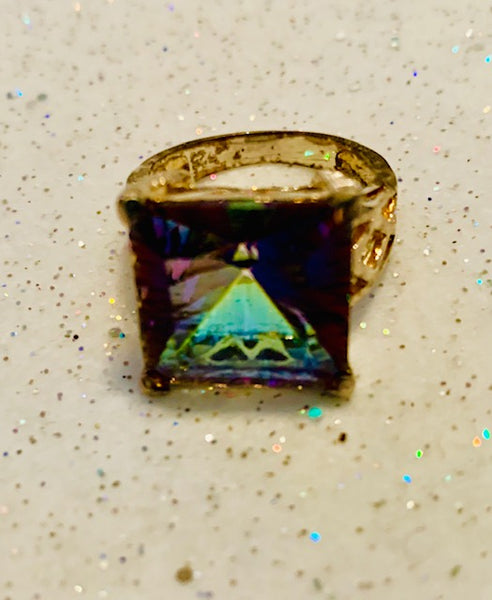 Reunited With the Absolute
The ultimate goal of the human spirit is to be reunited with the Absolute. The universes and their solar systems and everything that has been manifested are the creations of the Absolute. In its purest form, man is capable of perceiving the Absolute and the truth that it has to offer. Unfortunately, our purest form only comes when we are no longer living and we are in our soul form. It is then that we are reunited with the Absolute and live and breath the truth that it has to offer.

Deedee met up with a Gypsy that put her in contact with a race of beings called the Sky People. It's unsure whether or not these for extraterrestrials or angelic like beings. The only thing that is known for sure is that they were definitely cosmic, as in not from our world. They gave her this piece.

The stone needs a good shining up, but it is one of the most beautiful stones you will ever own. It is blue and purple with hints of pink. It has aqua in it and the band in sterling silver. The stone holds emanations of power from the Absolute that will project you into your primitive soul form. This will allow you to be reunited with the Absolute.

In being reunited with the absolute you will be given a past life regression, not only of yourself but of the entire universe. This regression will allow you to see the mind of the Absolute and to know its creations and formations. You will be able to use this formative power to completely transform yourself and live as the Absolute Incarnate. This will give you divine knowledge and a higher frequency to be able to create the magic that you want by using the knowledge that has been given to you through your unity with the Absolute.