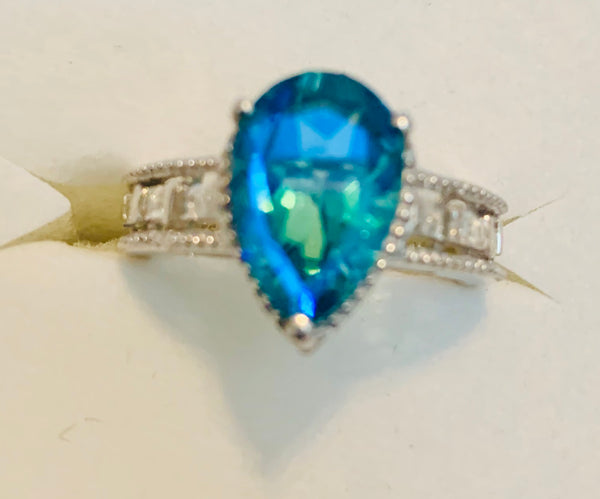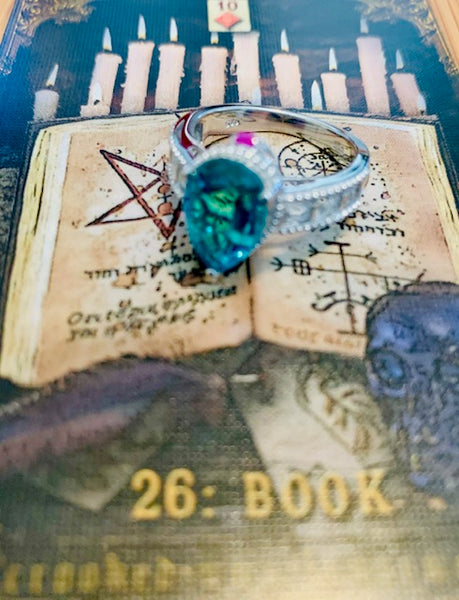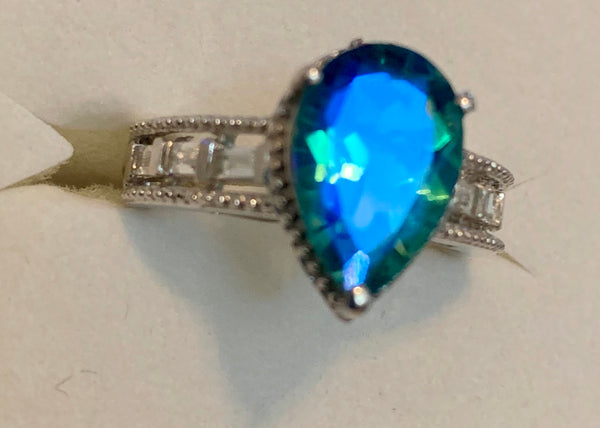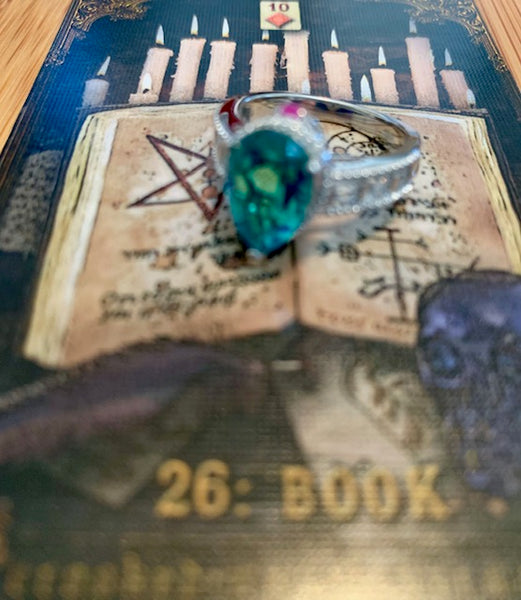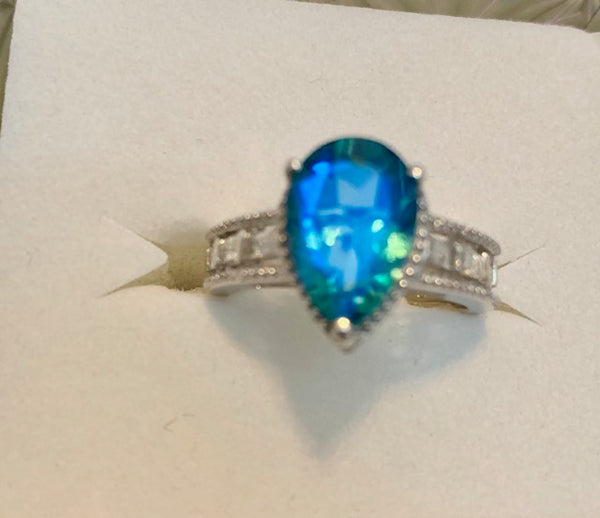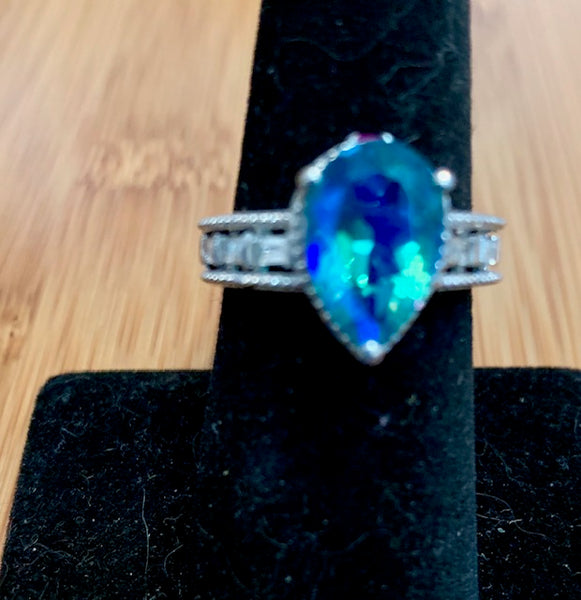 Revelation 22: The Waters of Life
I want to start out by sharing this passage with you. It is the basis for the magic in this piece and it was written in Biblical times by the Prophet John of Patmos. The passage follows:

"And he shewed me a pure river of water of life, clear as crystal, proceeding out of the throne of God and of the Lamb. In the midst of the street of it, and on either side of the river, was there the tree of life, which bare twelve manners of fruits, and yielded her fruit every month: and the leaves of the tree were for the healing of the nations. And there shall be no more curse: but the throne of God and of the Lamb shall be in it; and his servants shall serve him: And they shall see his face, and his name shall be in their foreheads."

This passage is very interesting because it speaks in metaphors. This piece is very powerful because comes from one of the mansions in Heaven. I got it there during one of my monthly meetups that I have to go to where I astral travel to Heaven in order to gain more white light knowledge since my transformation. This piece isn't like some other pieces that we have acquired on Earth, where we have to kind of sneak around and get them. This piece was given by one of the angels of the mansion. The angel gave it to me and we are now passing it on to whoever chooses to buy it. Why am I selling it if it was given to me? I was told to sell it in a vision that I had. This way, I didn't have to decide who was going to get it. Buy making the purchase you (the buyer) are fulfilling your white light destiny. I already know who this purchaser is going to be, I'm just waiting for them to come forward and get this piece. If you have been receiving visions to, do not delay on this purchase. There is a reason you were shown this piece and there is a reason you feel compelled to buy it. You have been chosen.

This piece holds the powers of the River of Life. This is the River that flows from Gods throne into the Garden of Eden. On Either side of this River, there is planted a Tree of Life. They bear twelve different kinds of fruit and the leaves of the tree are used for knowledge. It writes the name of God upon your forehead, which allows you to look upon his face. These are all, of course, metaphors, which I will now explain. The River of Life is simply that-- the River of Life. This piece holds the energies of the River of Life and it will give you all the mysteries of Life and it will allow you to live out a long, healthy, and prosperous existence, not just in this existence, but also in the new City of God that will soon come to reign on Earth. The Tree of Life is the Tree of Knowledge, which brings you the Knowledge of LIfe and the purpose of existence. This brings you the knowledge of God, through which you will be allowed to know all things that He knows. You will be able to see all things that he sees.

The 12 Fruits of Tree are the Twelve Divine Magics that you will get. I cannot repeat these magics. They will be revealed to the Chosen One by the Angel of Life. What I can tell you is that these are the 12 ancient forms of magic that are represented by the 12 tribes of Israel and again by the 12 Apostles of Christ. These are ancient, primordial forms of magic, the presence of which will blow your mind. I wish I could tell you more, but that is really all that I can say. Finally, this piece gives you the spiritual healing of the leaves of the Tree. This will write Gods name on your forehead, but what this really means is that it will give you a 3rd Eye Divine Awakening that will allow you to see the Face of God. We don't offer very many pieces that allow you to do this, because this is an extremely rare ability. But, this piece allows you to look upon the Face of God, to look into His Eyes and to know Him for who he really is.

All in all, this is a very powerful piece that provides you with insanely powerful white light magic and abilities. Again, I already know who is going to make this purchase. If you are thinking about it right now, then that probably means you are the one.
THE PIECE YOU ARE GETTING IS PLATINUM OVER STERLING SILVER WITH PEAC CORPS QUARTZ.  IT'S BEAUTIFUL AND POWERFUL!