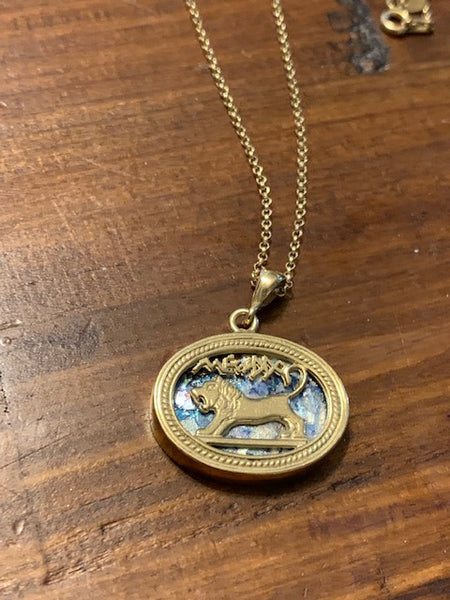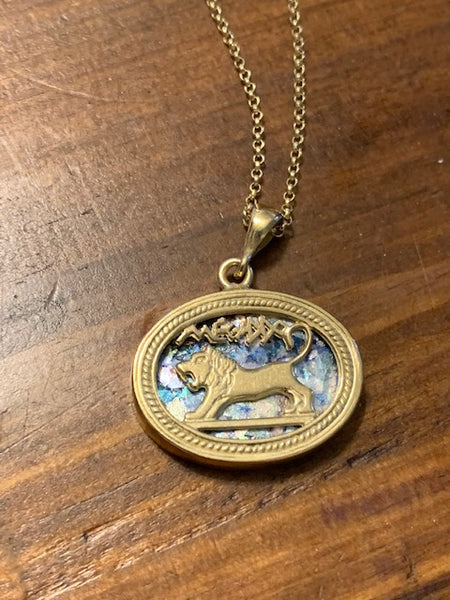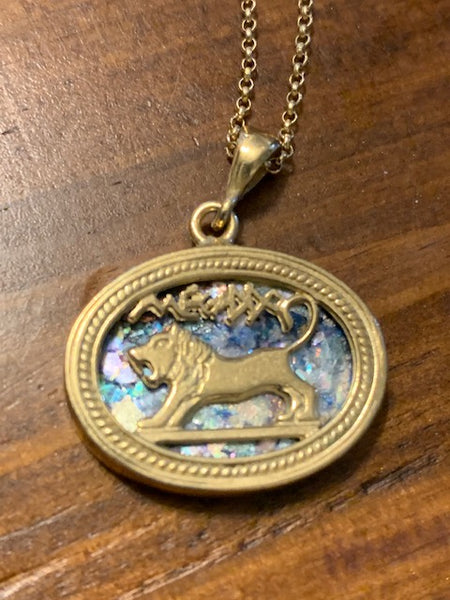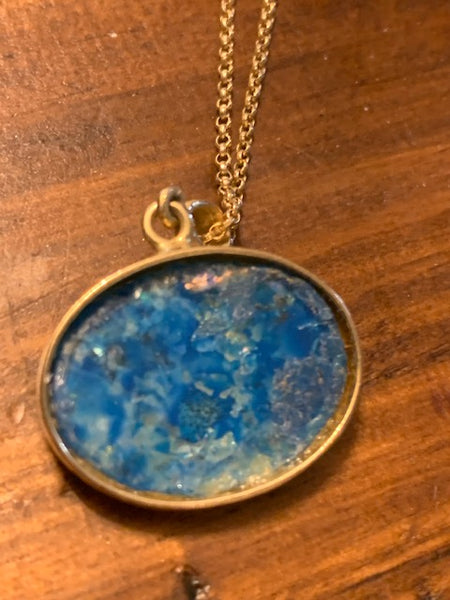 Revelations of the Masonic Triple Secret
THIS IS THE VERY LAST ONE!!  THIS COMES FROM DEEDEE'S PERSONAL COLLECTION.  THE DESCRIPTION WRITTEN BELOW DOESN'T MATCH THIS PIECE EXACTLY, BUT THE PIECE DOES HOLD THE SAME POWERS.  DEEDEE DUPLICATES PIECES FOR HER PERSONALIZED COLLECTION SOMETIMES.  THAT'S WHAT YOU ARE GETTING, SO YOU SHOULD FEEL VERY PRIVILEGED!!  THERE ARE PIECES THAT SHE HAS THAT I WANT THAT SHE WON'T EVEN GIVE ME!  SHE INSISTED THIS PIECE BE OFFERED TO CUSTOMERS ON A FIRST COME, FIRST SERVED BASIS.  THIS PIECE FEATURES A GOLD OVER STERLING LION WITH ROMAN GLASS.  IT IS EXTREMELY POWERFUL.  YOU CAN READ MORE ABOUT WHAT IT DOES AND ITS ORIGINS BELOW!1
The wheat on the bottom is for world wealth given to you. The two pillars or for Boaz, the full knowledge of magic. The eye on top is so you may see all you need to, both in this world and that of the dead, past and present. The spade is for building a life of magic and power. The globes on top are for the rule of your world.
Often there is an imitation of the antichrist, one that most of us can not see nor know when it is right in front of our face. The number 666 does have meaning and to the Masonic rule, it means, TRIPLE SECRET OF THE GREAT WORK. A true initiate is NOT a person but rather a force! With this, you will learn just what a force is, except this time you may use it for good, rather than bad.
Now take some thought on this because many think and try to say that the Masons are nothing but a bunch of old men that sit around and have meetings. For the most part that is true. However, these men are not the ones that know what the TRIPLE SECRET WORK OF THE GREAT WORK is. They also are unaware of what a real initiate is, person or force? It is a force. The force is the power that seeps into you through your stomach and working it's way to your brain. You will be filled with power, now what will you do with that?
Let no one touch you, allow your life to be what you want it to be. Stop being controlled. You will learn how to use this magic through force and pure power.
The question, were you aware of how many Masons were serial killers? Check out the facts. They were mostly part of the DeMolay organization, a powerful, magical lodge to be part of. Please do your research.