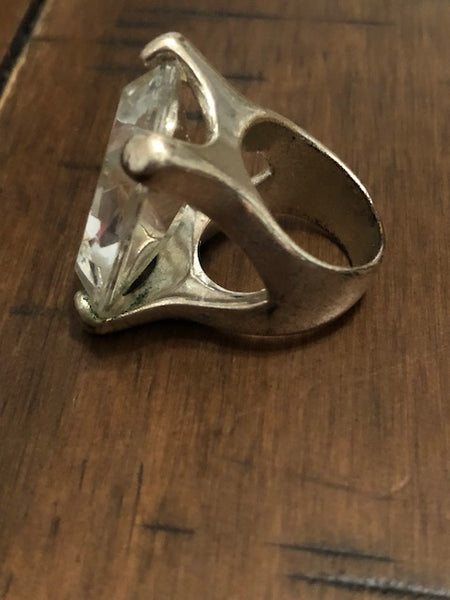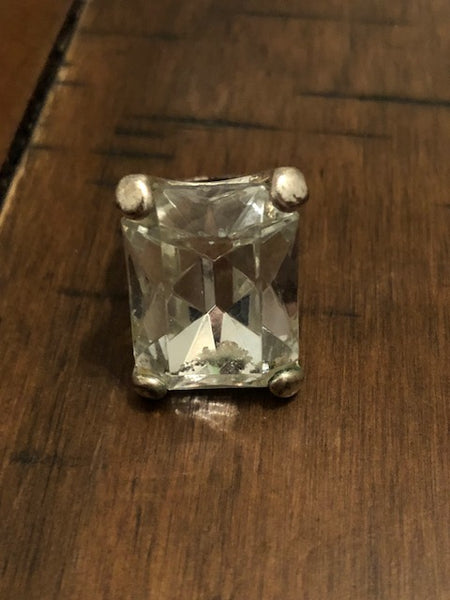 Ring Extravaganza- A Choir of Angelic Protection
This piece is a burst of white light. It was created by a nun that I met in inner-city Baltimore, her name was Francesca. She was a little old Italian but had a lot of spunk. You'd never believe, but we actually crossed paths at a Church's chicken. I was on my way in to get some delicious, crispy bird and she was standing outside handing out little pamphlets to everyone who went by. They were the Bible Tracks booklets. Rather, they were pamphlets about a free fellowship meal they were going to be having the following day at noon.

For some reason, I was compelled to stop and talk to Francesca who was particularly with the times for how old she was and the fact that-- well-- she was a nun. She had to have been in her late 70s, early 80s. Anyhow, I spoke to her for a while about random things and at the end of our conversation, she handed me this piece. She told me that I'd be needing it. My friend doesn't live in the best section of town, so later on that night as I was leaving I made sure to be extra careful because it was already dark. Out of nowhere these two thugs approach me and demand my wallet.

Knowing that I don't have any money in my wallet anyway, I go to reach for my wallet. That night was not going to be my night to die. Not in Baltimore. Anyway, I didn't even have to reach for my wallet, because before I knew what was happen the piece that Francesca had given me began vibrating in my pocket. There was a flash of bright light and burst of super strong wind-- I'm talking about thunderstorm in the middle of July wind. It knocked those two thugs right on their butts. I was already halfway in my car, so I was good. The bright light dazed them and the wind really took it out of them. Instead of sticking around for my wallet, they immediately turned and ran off into their ghetto.

After testing this piece, later on, we have determined that this piece holds a choir of angels that will follow you and protect you where you are. You will slowly develop a psychic connection with them the longer you wear this piece. You may even hear them sing from time to time, but that is not why they are called a choir. I don't know why they are called a choir, that's just what some groups of angels are called. Either way, when you are wearing this piece or you have it on your person, it gives you divine white light protection, not only from instances like the one I described above but also and even more so from dark energies, evil forces, demons, those types of things. It is pure white light.