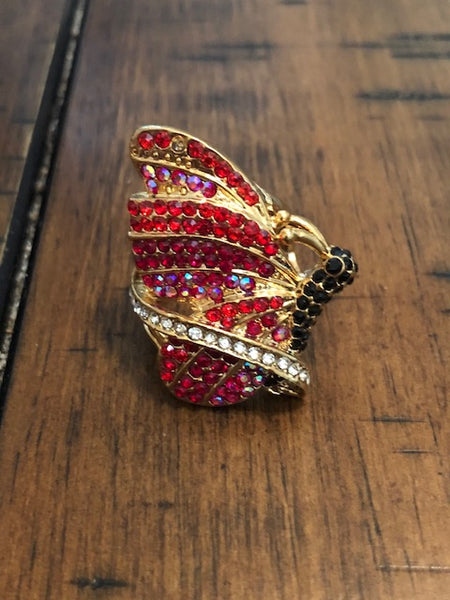 Ring Extravaganza- An Original Rainbow Djinn, Multicolored because He's Multipowerful
This piece holds what we are calling a Rainbow Djinn.  The reason we call him that is because there are different colors and classes of djinn, all associated with different powers and different power levels.  Basically, the stronger and more vibrant their color, the more powerful they are.  This djinn is a mix of many different colors because he holds many different powers.  If he decides that he is going to show himself to you, he will appear multi-colored like a rainbow.  He is predominantly an ultra-violent color, but the rest of his colors are very vibrant as well.  
This is not a typical "grant your every wish" kind of djinn, but he does hold a slew of magic in areas that he is going to help you with including, but not limited to:
-wealth
-love
-health
-beauty
-longevity
-white light sorcery
-dual sorcery
-blood alchemy
-soul alchemy
-elemental sorcery
-white light protection
-spell casting, and more!