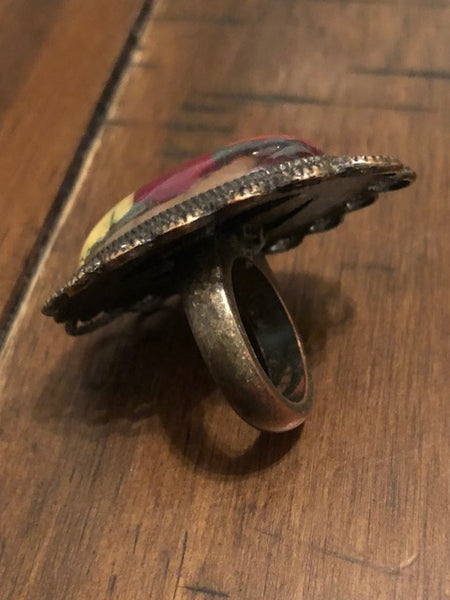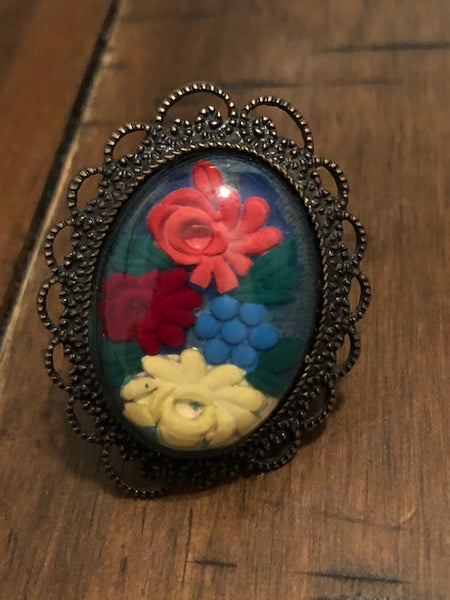 Ring Extravaganza- Eden Fairies
We had another piece like this on the Youtube show that we just did and this one holds the same power. This piece houses a host of what we call Eden Fairies. Each one of these fairies is born as a new flower blooms in the Garden of Eden-- and flowers are blooming there all the time! Each of the flowers holds a special power and the power that your Eden fairy gets depends on the flower that blooms-- but to cut to the chase I will tell you which of the Eden fairies you get with this piece. When you get this piece, you will get one each of the following types of Eden Fairies:

1.) Love Fairy-- grants you love and if you are in a relationship, longevity
2.) Wealth Fairy-- brings you white light wealth
3.) Healing Fairy-- does spiritual healing and minor healing
4.) Divine Truth Fairy-- give syou the ability to see other people's thoughts and to know their intentions
5.) White Protection Fairy-- protects you
6.) Prophecy Fairy-- gives you prophecy that will be spoken to you directly from God's mouth, in his voice
7.) Tree of Knowledge Fairy-- Allows you travel along the branches and roots of the Tree of Knowledge to obtain the ultimate wisdom.