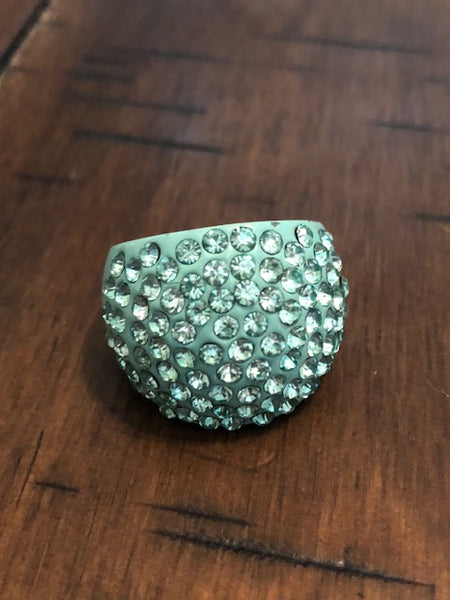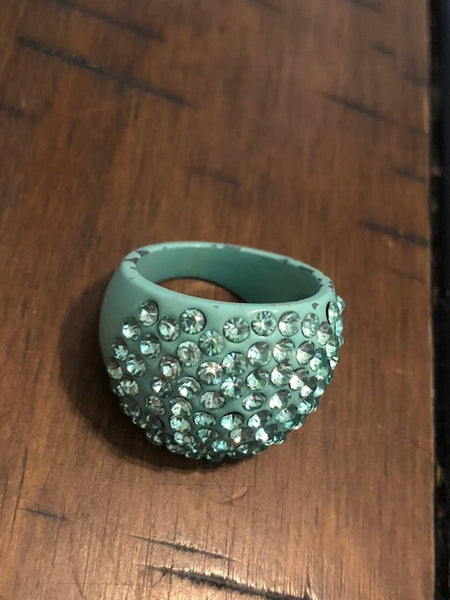 Ring Extravaganza- Eyes of the Cherubim
This piece is pure white light and was made by conjuring cherubim. Some of you may think that you know what cherubim look like, but I'm sure most of you have no idea at all. When I say cherub or cherubim you probably think of those cute little chubby baby looking, angels, that kind of remind you of a modern-day Cupid (which, by the way, is also a distorted representation). However, cherubs are not quite as easy to look at as you might think. They have eyes all over their body. Their hands have eyes. Their feet have eyes. The tops of their heads and their backs have eyes. They were given eyes all over their body that way they can see everything that is happening at once. They see the present, but their eyes can also see into the future and into the past. They are the recorders of time and they hold the ultimate knowledge!

With this piece, which has been magically charged and spirited with the presence of a cherub, the rhinestones represent the number of eyes you will be able to see through. With this magic, you will be able to see forward and backward in time to any point or destination that you want to see. It will also allow you to see anything that is happening at the present time. All you have to do is communicate with your cherubim to let them know where it is you want to see.

You can use this piece for many different reasons. Get creative!! You can use this piece to see things of the past that you've always heard about but you've never been too. Travel to the last supper to see them drink the blood of Christ. Allow the powers of the to seep into your soul through your eyes, after all, they are the gateways to the soul. You can go watch any magic ritual to learn how to create powers. You can even go stalk your partner to make sure they aren't cheating, or make sure your teenager is really at the movies where they say they are. The choice is up to you. Just know, this piece allows you to see, literally, anything that you wish to see!