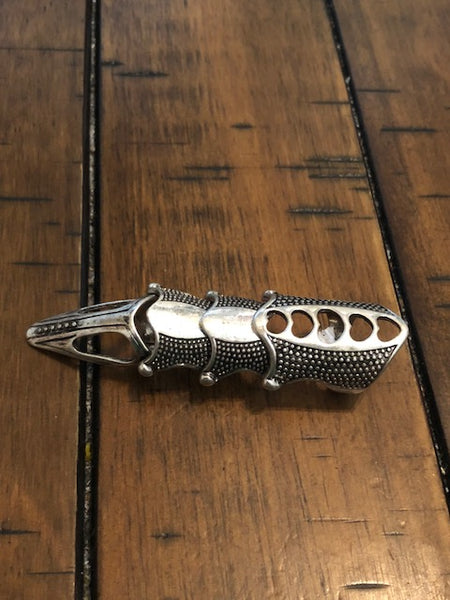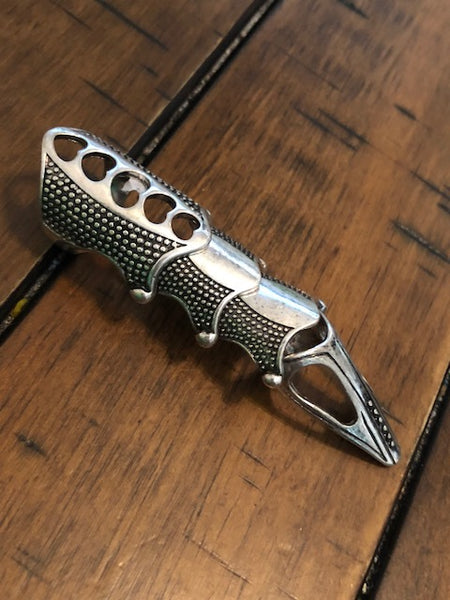 Ring Extravaganza- St. Jude's Writer of Compassions
It's important to note that while this piece is extremely powerful, it will only work with a mindset of white light. If you try to use it any other way than that it will come back to you and believe me when I tell you that you don't want that. The last person who tried to misuse this piece-- well, let's just say we have this piece for a reason.

This piece holds the powers of St Jude, who is the deliverer from difficult situations. I love St. Jude. I cannot tell you have many of his candles I have lit in his name. Every time I do, whatever hardship or obstacle I am facing miraculously gets taken away. This piece goes off of that principle, except it adds a little bit more to it.

This piece is called the compassion writer and it's a ring that you will wear. When wearing it, you can write out a positive passing of events for a person and it will come true. Here are a few examples. Say that somebody has a test coming up. I mean, they will still have to study and stuff but if you take this piece and write down So and So will pass their test, it will be done.  You can write down so and so will have safe travels, it will be done. If you write down so and so will be blessed with wealth, it shall be done. Anything that you write down using this ring will come to pass. The things you write are called compassions because you are basically taking compassion on a person and their situation. We have tried this piece on a person with a broken ankle and she was healed within a matter of a couple days, but having said that we cannot guarantee this piece will do physical healing. We know for a fact that it will do spiritl healing, though. We have used it many times for that while testing it.

This piece allows you to write an unlimited amount of compassions for both yourself and other people. Saint Jude will hear your plea and will grant whatever you ask of him.