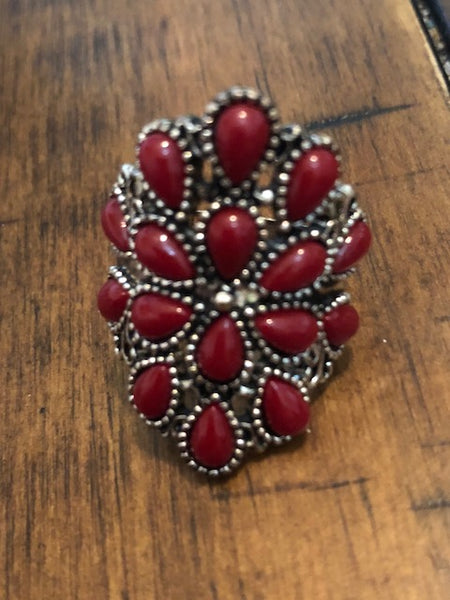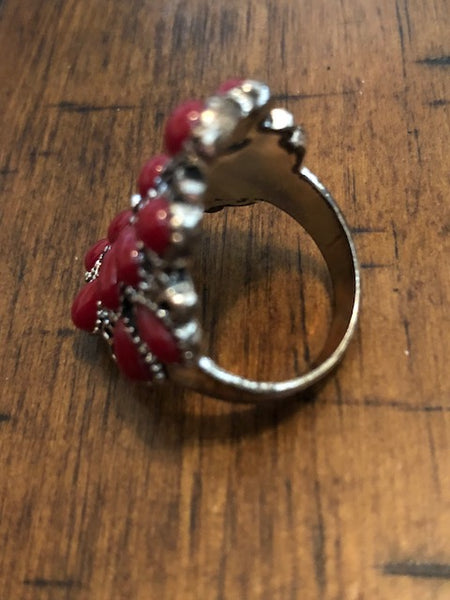 Ring Extravaganza- The Bloodline of Bathory
This piece holds the bloodline of Bathory, not in an ancestral way. This is more of a direct kind of bloodline. When scouring the astral realms for interesting culprits, we came upon Margo, who was one of Bathory's handmaidens who was killed in action. Before meeting Margo, we pretty much just assumed that Bathory was gentle (if that's the word you want to use) in killing her victims. I even read somewhere that she used to poison them so that way they wouldn't struggle. Margo pretty much negated that fact, telling us that Bathory wasted no time in throwing her down the steps of the tower where she used to keep her prisoners. The steps were made from stone and the girl had no chance of living. She was pretty much dead on impact.

Since Bathory used her blood in vampiric rituals, the spirit of Margo inherited the ritualistic powers the same way that Bathory did. Thus, she holds the bloodline of Bathory and her powers. These powers include a host of vampiric abilities including agelessness (the aging process slows down almost to where it's like you've achieved immortality), blood alchemy where you will gain the ability to create powers and cast spells using the blood energy that has already been infused into this piece (so that way you don't need a sacrifice), the ability see the future, the ability to travel through the sanguine realms, the ability to hypnotize and seduce, and many more. This piece literally gives you full sanguine ability without the need for full transformation.