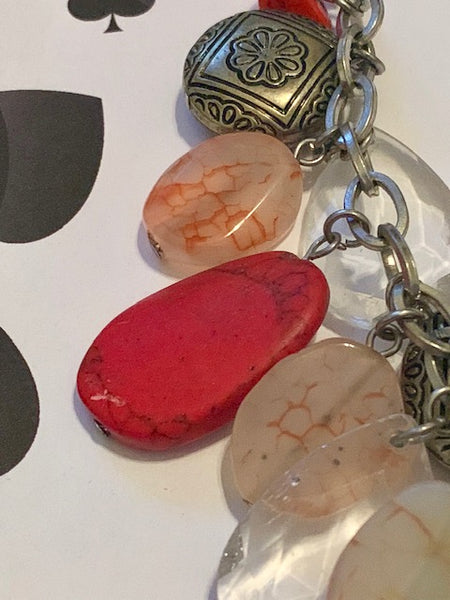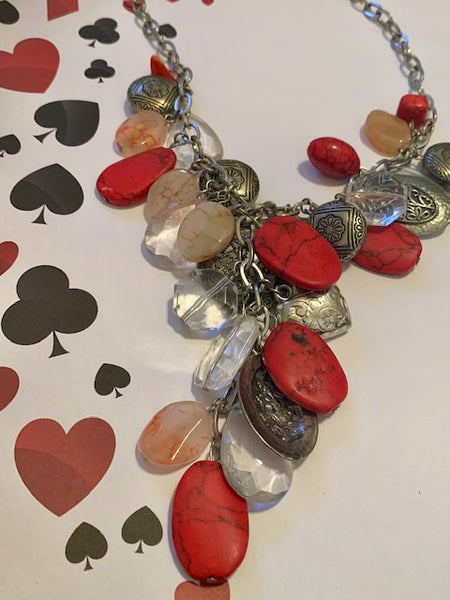 Royal Flush
SOME OF THE ITEMS THAT WE SELL ARE MISSING STONES, HAVE SCRATCHES, ETC. THIS ISN'T EVERY PIECE. IN FACT, IT IS VERY FEW PIECES. IF THIS IS THE CASE IT IS BECAUSE WE GOT THEM THAT WAY, BECAUSE THEY ARE OLD, OR BECAUSE THEY HAVE A LITTLE BIT OF WEAR DUE TO TESTING. WE HAVE TO HANDLE AND TEST ALL THE PIECES THAT WE SELL TO MAKE SURE THAT THEY WORK PROPERLY AS PER THE DESCRIPTION. MANY OF THE ITEMS WE OFFER ARE VERY OLD, ARE ANTIQUE, ETC. SOME OF THE ITEMS REFLECT THAT WEAR. THIS DOES NOT MEAN THAT YOUR ITEM IS LESS POWERFUL OR WILL NOT WORK WHEN YOU GET IT MAILED TO YOU. THESE PIECES ARE FEW AND FAR BETWEEN ANYWAY. WE JUST WANTED ALL BUYERS TO BE AWARE OF THIS BEFORE THEY PURCHASE.

Also, Before making a purchase, please make sure you read and are familiar with our shipping policy: https://youtu.be/y8uA4M7ijVk

We all know that Native Americans love to own casinos. That's not even a racist thing to say. It's just like saying that most Dunkin Donuts are owned by Indian people. There's nothing wrong with it. It's just how things are done. So, a lot of casinos are run by Native Americans because they are built on Native lands. And why shouldn't they get wealthy off of something like that? Look what happened to them during the colonial period and afterward. They were slaughtered.

Either way, this piece holds Native American magic that is called Royal Flush. When wearing this piece or even while you have this piece in your pocket you will receive a 10,000% increase in luck, but only when playing cards or card-related games. This could mean playing table cards or while you are playing a card-theme slot machine. Doesn't matter whether you are playing for pennies are you are playing with the high-rollers. This piece will give you the amplification of luck that you need to be able to secure the wealth that you have always wanted. Now, go forth and conquer.
This piece has been made using natural gemstones and of course, Native American magic.