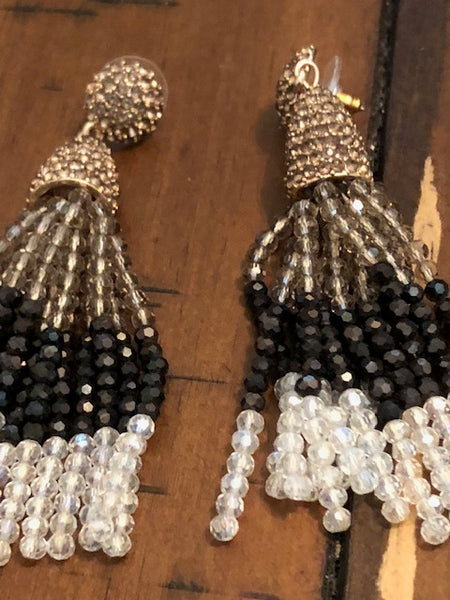 Royal Power Pullers
PLEASE BE SURE TO VIEW OUR UPDATED SHIPPING POLICY. IF YOU CHOOSE NOT TO, WE ARE NOT RESPONSIBLE FOR ANY RESULTING DIFFICULTIES OR INCONVENIENCES.

https://youtu.be/y8uA4M7ijVk
This piece was fashioned by the same immortal sorcerer that used to make magical items for Marie Antionette when she was the Queen of France.  He prefers that we do not give out his name, so I'm not going to.  This way, we can keep getting items from him because his items are very simple but extremely powerful.  
This pair of earrings is one that he made and they are called the power pulls.  How these items work is simple.  You wear them in your ears at home, in the car, at work, wherever you want to wear them.  You will then envision what powers and knowledge you want in your mind.  It could be ancient Egyptian powers, it could be Atlantis powers, it could be the powers of the Native Americans.  With this piece it doesn't matter, whatever you want to know will come to you.  
As you think it in your mind, the astral magic that is in these earrings stretches out into the astral universe, finding the magic and powers that you want and bringing back to you.  It will feed the magic to you through these spiritual tendrils like umbilical chord feeds a child nutrients.  Once the magic has been entered into your brain it is yours to keep.  It is intertwined with your DNA and you can use it anytime you want to.  The powers become part of you. 
You can use this piece as often as you'd like to gain as much power as you'd like.  This is they way he built them for Marie Antionette and it is they he has built this one too.