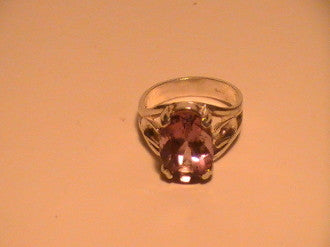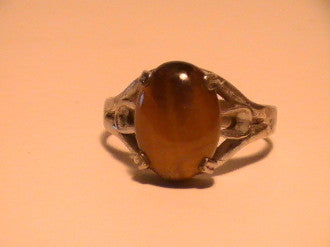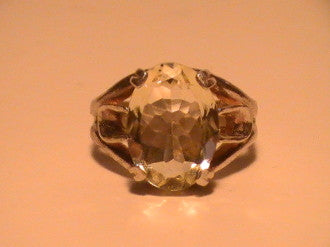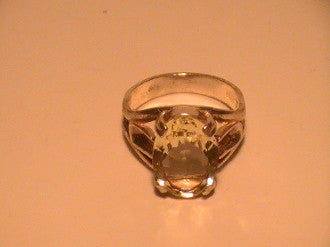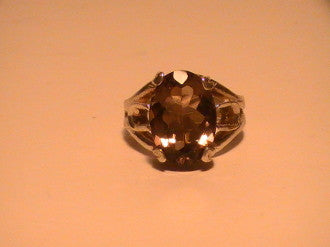 Saint John the Divine's Pet Cherub
FROM CARNIVAL. EVERYTHING ON CARNIVAL IS ALWAYS IN STOCK EVEN IF IT SAYS OUT OF STOCK. WE HAVE MANY OF EACH ITEM! IT MAY NOT BE THE SAME ITEM YOU SEE IN THE PICTURE BUT ALL ITEMS WILL DO THE SAME AS WHAT IS STATED IN THE DESCRIPTION!


Before we get to far into this, I really want to you to consider the fact that people think of Cherubs like they are little winged creatures with faces like babies.  I'm really not too sure who came up with that idea, but I think it was the artists from the Italian Renaissance Period.  I could be wrong on that. The point is, somewhere along the line this became the general facade of a Cherub's appearance.  Like I tell my grandmother, who happens to lover her "little Cherubs", this isn't true.  The things she has all over her house look more like little Cupids than anything, and trust me-- she has a bunch of them.  She insists that they are Cherubs and over the years I have not been able to sway her from believing as such, so I have given up.  That does not mean I will give up you!  

Cherubs, rather mythological beings.  They are the angels that God has created to be the guardians of the Garden of Eden, the Ark of the Covenant, as well as many other prolifically holy artifacts and places.  In the vision of the Prophet Ezekiel, the cherubim appeared to him with an eagle's head, a lion's head, an ox's head-- and yes, I admit, a man's head.  They were the four-fold manifest of God.  Later, Saint John sees these cherubim in another vision of the End of Times, in which they speak the out-pouring of God's wisdom.  And that moves me on to the man of the hour.  To recap, we have established that cherubim are not flying baby faces, and both Ezekiel and Saint John the Divine (who is separate from the Apostle who traveled with Jesus), along with numerous other prophets have seen these angels in the realms of Heaven.  

Now, I want you to focus on the fact that Saint John the Divine is the one who wrote the Book of Revelations.  He talks about receiving visions of many things that will come to pass in the End Times, to herald in the coming of Christ.  Consider the fact that he was just as much a human as any of the rest of us.  Where did his powers come from?  Was he touched by the Holy Spirit?  Was he given a magical staff like Moses?  Well, the answer to that is that he was given his very own group of cherubim who gave his spiritual knowledge and the ability to ascend into a spiritual awareness that allowed him to receive the visions that then wrote into the book of prophecies that has since been entitled the Book of Revelations of Saint John the Divine, often abbreviated to "Revelations."  It was an enlightenment, if you will.  I know you probably get sick of hearing that world, but that is what it was.  

It was with this enlightenment that John the Divine was able to see and conceive the holy notions of what it was that was being shown to him.  Any other person would have probably woke up from the visions, took an aspirin and thought, "Damn, that was one scary nightmare."  However, through his spiritual transformation and holy enlightenment, John was able to make sense of what he was seeing.  He then wrote it down in a book that has become a staple for forewarning the Second Coming of Christ and what will happen in the End of Times.  The End??  Well, not quite.  Actually the end comes with piece that we have secured during an investigation.  This piece is highly powerful and is not to be taken lightly.  The powers in this piece are very real and will change your life.  It's not like that stupid Internet game "Charlie, Charlie," where people breath the wrong way and think they are talking to ghosts. 

This piece is a relic that has been in hiding for years.  I'm not exactly sure how old it is, but it is very powerful.  Contained within this confines of this piece is the existence of one of the "pet" cherubim that were given to Saint John the Divine as a gift from God.  Again, these cherubim are the ones that John seen during his vision, but they are also the same kind that were given to him in order to have his vision in the first place.  The point in that is they litter Heaven.  There are these cherubim everywhere and they all spew the truth from God and tell of the revelations of the End Time, when the throne of God will fall to Earth and the Son of Man will reign in all his glory.  Here's what this piece will do for you.  When you wear this piece, it will speak to you.  You may not understand at first and that is okay.  This piece speaks in the language of tongues, as do most angel, and most demons and God, and Satan.  They all speak this language-- it's theirs.  It's how they communicate.  

After about seven days-- there's that number again!-- this piece will begin to make sense to you.  At first you will just hear random bantering and chatter in a language that will make absolutely no sense to you.  However, after the seventh day, watch out because you will wake up with the same kind of transformation that was given to John.  You will be able to hear this cherub talk to you and he will speak revelations to you about the End of Times.  He will go on and on and tell you about the number 666, and the Antichrist and how Obama is preparing the way for him, and the four horsemen, and the harlot and the seven headed beast with the ten horns, and the thousands year reign of the devil and all the secrets there are to know about the End of Times.  I literally mean ALL THE SECRETS.  The Cherubim will go on like a four year old kindergartner goes on about how he got to finger paint at school today.  This is how I know that ALL OF THE SECRETS will be revealed to you.  You will here them so much, that visions of them will also begin to come you, just as they did to John.  You will be able to see these goings-on in vivid color, as if you were actually there.  You will know the final secrets of the final hour, right before Christ will return to Earth.  

I'm not saying that this is going to help you changed the world.  What is written is written and God controls destiny.  But it is better to know than to not know, that way when it all goes down you will be ready.  Do NOT miss this opportunity to own one of the original Cherubim of Saint John the Divine.  Do NOT miss the opportunity to know all of the secrets that were shown to him through the entire book of Revelations!! Basically what I'm saying is do NOT miss the opportunity to own this piece, if you are into this kind of stuff, this piece is everything you've ever wanted and more!  It will show you everything! 
These are all sterling silver and for men or women
6/10/15