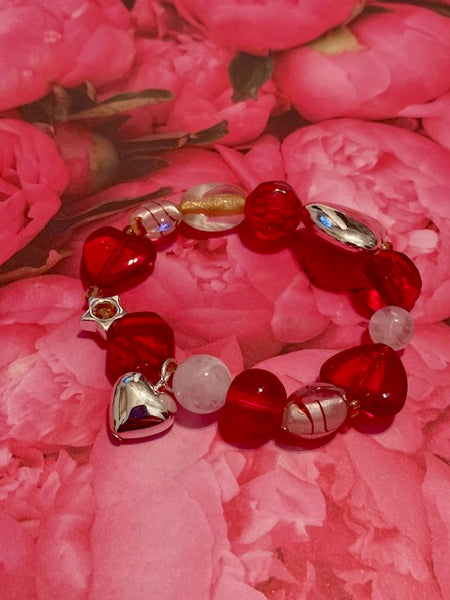 Sanctity and Protection of Love
SOME OF THE ITEMS THAT WE SELL ARE MISSING STONES, HAVE SCRATCHES, ETC. THIS ISN'T EVERY PIECE. IN FACT, IT IS VERY FEW PIECES. IF THIS IS THE CASE IT IS BECAUSE WE GOT THEM THAT WAY, BECAUSE THEY ARE OLD, OR BECAUSE THEY HAVE A LITTLE BIT OF WEAR DUE TO TESTING. WE HAVE TO HANDLE AND TEST ALL THE PIECES THAT WE SELL TO MAKE SURE THAT THEY WORK PROPERLY AS PER THE DESCRIPTION. MANY OF THE ITEMS WE OFFER ARE VERY OLD, ARE ANTIQUE, ETC. SOME OF THE ITEMS REFLECT THAT WEAR. THIS DOES NOT MEAN THAT YOUR ITEM IS LESS POWERFUL OR WILL NOT WORK WHEN YOU GET IT MAILED TO YOU. THESE PIECES ARE FEW AND FAR BETWEEN ANYWAY. WE JUST WANTED ALL BUYERS TO BE AWARE OF THIS BEFORE THEY PURCHASE.

Also, Before making a purchase, please make sure you read and are familiar with our shipping policy: https://youtu.be/y8uA4M7ijVk

If you already have a relationship and you are looking for the glue that will cement your bond, then this is the piece for you. If you don't have a relationship yet, but you want a relationship that will bring longevity and meaning and you need help finding i, then this piece is also for you. It will work for those in a relationship already, or even if you're not. This piece provides protection and sanctity of love. What this means is that it will create such a strong bond between the two of you that not a single problem that you encounter together will break it. Infidelity will be no issue, nor will financial burden. This piece is laden with luck that will help you overcome all the obstacles that you will encounter, so long as you encounter them together.