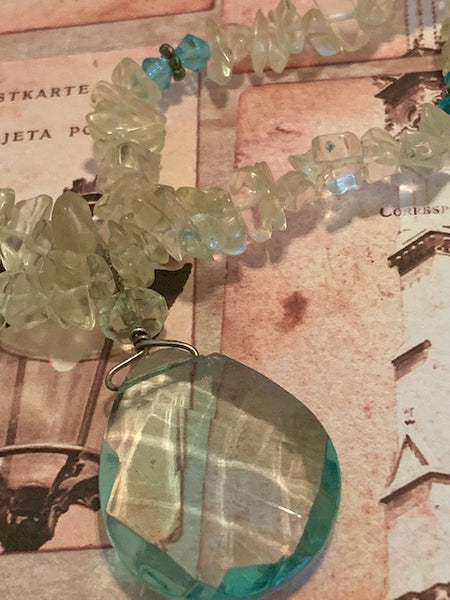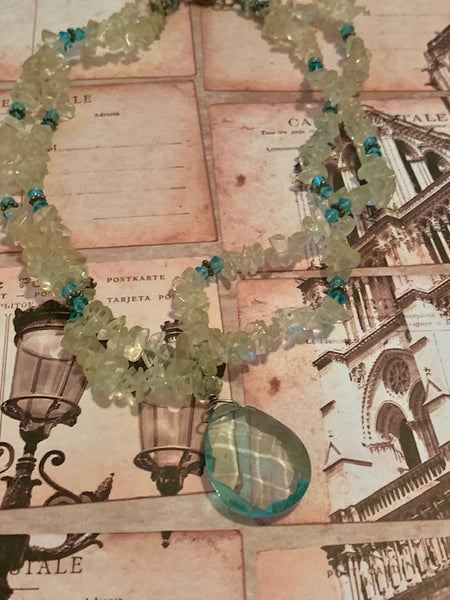 Sanguine Clearing and Bestowal For Full Sanguine Magic
SOME OF THE ITEMS THAT WE SELL ARE MISSING STONES, HAVE SCRATCHES, ETC. THIS ISN'T EVERY PIECE. IN FACT, IT IS VERY FEW PIECES. IF THIS IS THE CASE IT IS BECAUSE WE GOT THEM THAT WAY, BECAUSE THEY ARE OLD, OR BECAUSE THEY HAVE A LITTLE BIT OF WEAR DUE TO TESTING. WE HAVE TO HANDLE AND TEST ALL THE PIECES THAT WE SELL TO MAKE SURE THAT THEY WORK PROPERLY AS PER THE DESCRIPTION. MANY OF THE ITEMS WE OFFER ARE VERY OLD, ARE ANTIQUE, ETC. SOME OF THE ITEMS REFLECT THAT WEAR. THIS DOES NOT MEAN THAT YOUR ITEM IS LESS POWERFUL OR WILL NOT WORK WHEN YOU GET IT MAILED TO YOU. THESE PIECES ARE FEW AND FAR BETWEEN ANYWAY. WE JUST WANTED ALL BUYERS TO BE AWARE OF THIS BEFORE THEY PURCHASE.

Also, Before making a purchase, please make sure you read and are familiar with our shipping policy: https://youtu.be/y8uA4M7ijVk

This is an extremely, extremely powerful piece. It is what we call a clearing and bestowal piece. It is also a pendulum that helps you create the necessary psychic connection to the entity that will be helping you when you get this piece.

First things first, this piece was created by Russian Vampire. He belongs to a coven of vampires that live deep in the Russian woods. They live a small village that was created in the thick of the Russian woods by woodworking men. It has since been abandoned, but it is the perfect home for the Russian coven, given the fact that it is scarcely visited by human kind. If an unwary traveler happens upon the village they are lucky if they don't end up the next meal for the coven. They mostly live off of animal blood, but they sometimes take a human when they can. Believe it or not, it's all the same. Modern fiction has really screwed that notion up for people.

The powers that are in this piece are the vampire's own. When you get this piece you will first prick your finger and put just a small drop of blood on the large crystal. This will activate the piece. The vampire will then come to you and begin the process. You can think of "the process" as an energetic makeover. Your old, human energies are going to be forcd out of you. You will then instilled with raw, sanguine vampire energies. This will not give you an entire transformation, but after your old energies are cleared and the new powers are bestowed upon you, there will be some changes.

For beginners, your aging process is going to slow down drastically and it will even begin to reverse. So, while I'm not saying that this piece offers immortality, it will give you something that is pretty darn close. It will give you a full psychic awakening that will usher in a whole collection of sanguine psychic powers including the ability enchant, the ability to seduce, the ability of hypnosis, the ability to time travel and astral travel with your mind, the ability to astrally project yourself, telepathic abilities, the ability to hear and see the thoughts of others, the ability manipulate the elements, you know, all the good stuff.

That's not it, though. This piece will develop a tight bond between you and the vampire. You will be able to wear the piece and when you do the vampire's face will show up to you in the large crystal. You will be able to see him and he will communicate with you. You will be able to ask him anything you want regarding sanguine knowledge. You can even ask him for powers. If he doesn't have a particular power he will find it for you and bring it back. It's super easy to gain this power because he will set it right into the piece and then you will be given the power by wearing it.

This piece triples as a pendulum. You can use this pendulum to answer simple yes or not questions, or when doing healing on someone's body to lead you to the place that needs healing. It will also allow you to communicate with spirits if you have a spirit board. If you don't, you can make one. They are super easy to make. All you need is some kind of paper and a marker.

This is one of the most direct connect sanguine vampire pieces that we have offered in a long time. If you are into vampires and you want a way to experience what being one is like without actually having to undergo a full transformation, this is the piece that you are looking for!