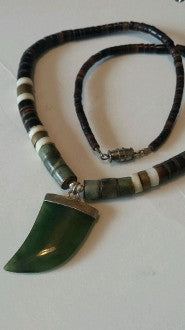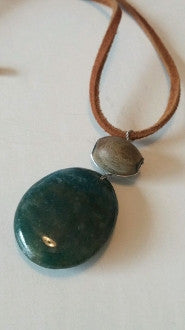 SCREAMIN' BANSHEE MIND CONTROL
FROM CARNIVAL. EVERYTHING ON CARNIVAL IS ALWAYS IN STOCK EVEN IF IT SAYS OUT OF STOCK. WE HAVE MANY OF EACH ITEM! IT MAY NOT BE THE SAME ITEM YOU SEE IN THE PICTURE BUT ALL ITEMS WILL DO THE SAME AS WHAT IS STATED IN THE DESCRIPTION!


We've all heard the expression, "Like a screaming banshee," usually used to refer to those unruly children in the supermarket who want a piece of candy and proceed embarrass their parents by throwing a tantrum of epic proportions.  Their screams can be heard through the ENTIRE store and if you so unlucky as to be next the child you may even get a headache, or worse go deaf.  As in, "that child sound like a screaming banshee."  Do we really understand what it means, though? 

First things first, the original spelling of the word is actually in old Irish context and is reflected in the title.  It is spelled Bean-Sidhe, not the more phonetic version Banshee-- although either is pretty much acceptable into today's society of watered-down intelligence.  The original lore of the Banshee is that she is a female spirit who usually is a omen of death and a messenger of the Otherworld.  She is said to have begun as a fairy woman keening at the death the important people-- or sometimes just people in general.  As time progressed she became so obsessed with death that she could foretell it.  She would hide in the woods and scream at night, which was supposedly her form of laughter, signifying that someone had died. 

Okay, so I'm not going to try to deny that banshees do those things which the lore claims they do.  However, I will tell you that when Banshees appear as decrepit old women it is because they choose to do so in jest of those they wish to scare or bother.  They are actually a rather rare breed of fairies who are just a beautiful as the rest.  For some reason or another they just have a very bad temperament and the scream when people die that way they can welcome them to the afterlife.  Truth be told, they do enjoy screaming about it, but this not the only thing that their screaming is useful for. 

In fact, these pieces embrace another very useful side effect of a Banshee's scream that, historically, has managed to be left out.  When a banshee screams, it isn't just in a tone that is audible to humans.  In fact, in other realms their scream sound more melodic and harmonized than anything.  It's just that humans are physically capable to hearing these chords because they occur in ultrahigh frequency.  These frequencies, when used close to a human mind in inaudible and is capable of producing full mind control.  Sometimes Banshee's use this scream to "possess" humans to have them carry out those physical agendas that they otherwise would not be able to carry out in the form of being a fairy. 

These pieces possess the power of that ultrahigh frequency banshee scream.  You can use one of these pieces to control the minds of others.  By controlling the minds of others you can carry out your own agenda using somebody Else's body.  You can also use it to insert thoughts into another persons mind, by summoning your banshee to scream these things into their brains, subliminally.  Human behavior will then reflect your wishes, and your mission shall be accomplished.  This isn't the only way you can use this piece though.  You can be as creative as you want. In fact, creativity is always encouraged when using magic and you can even let us know how you have successfully used your Banshee to captivate and control the minds of others, because these pieces and this power are an extremely useful tool.
SHIPPING IS FREE, WHEN ORDERING MORE THAN ONE ITEM, PLEASE INFORM ME SO YOUR EXTRA SHIPPING CAN BE REFUNDED.  
BOX-C-14