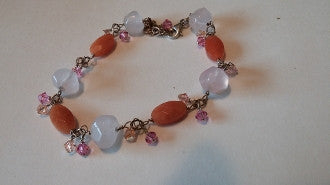 SECRETS OF THE UNIVERSAL SPECTRUM
FROM CARNIVAL. EVERYTHING ON CARNIVAL IS ALWAYS IN STOCK EVEN IF IT SAYS OUT OF STOCK. WE HAVE MANY OF EACH ITEM! IT MAY NOT BE THE SAME ITEM YOU SEE IN THE PICTURE BUT ALL ITEMS WILL DO THE SAME AS WHAT IS STATED IN THE DESCRIPTION!
The supernatural allows the energetic levels to correspond with the Universal Spectrum.
The connection upon the spectrum transmits and receives energies.
This allowed for us to find manuscripts of mediumship which forecast 1,000's of years before the birth of Christ in China.
The spiritual realms are on a very fast vibrational path, and life and death are just on different paths of existence, and those who pass always leave gifts behind, you just have to be open to be able to receive their gifts!
Most of us are too wrapped up in the hussle and bussle or our lives, and all the chaotic components that take place, that we are unable to even pay attention to anything that is beyond the general spectrum of our own existence.
This remarkable item allows you to connect to the intervals of the Universal spectrum to travel upon the realms, and it also holds the energies we asserted through testing it to grant you the abilities, right away, to be visited by the spirits that surround you, thus allowing the understanding of the ancient manuscripts -- and true mediumship gifts and abilities -- that will impede within you!
TO SUM THINGS UP, THIS PIECE WILL ALLOW YOUR MIND TO TRAVEL ALONG THE UNIVERSAL SPECTRUM TO ACQUIRE SECRET POWER THAT HAVE BEEN "BURIED" ON THE SPECTRUM BY THOSE WHO WERE TRAVELING ALONG THE PATH OF DEATH AKA THOSE WHO HAVE ALREADY PASSED OVER, BY BEING ALLOWED TO BILOCATE ON  THE MORTAL AND AFTERLIFE PLAIN OF EXISTENCE AT THE SAME TIME.  THIS WILL ALLOW YOU TO BRING THESE POWERS BACK TO THE MORTAL REALM TO USE THEM IN YOUR PHYSICAL LIFE.  THEY WILL ALSO FOLLOW YOU INTO THE AFTERLIFE.  THERE REALLY IS NO TELLING EXACTLY WHAT POWER YOU WILL GET WITH THIS PIECE BECAUSE IT IS TOTALLY EXPLORATORY.  DURING TESTING I WAS ABLE TO FIND A SECRET POWER THAT ALLOWED ME TO RAISE FOUR DIFFERENT PEOPLE FROM THE DEAD USING THE ANCIENT SECRETS OF NECROMANCY.  THE EXCITEMENT AWAITS! 
THE PIECE YOU ARE GETTING INCORPORATES A SET OF SOLIDIFIED WHITE LIGHT ENERGY CRYSTALS THAT WILL BEGIN TO WORK WITH YOUR ENERGY FLOW AS SO AS THEY TOUCH YOUR SKIN.  THERE ARE NO SPECIAL ANTICS THAT GO ALONG WITH THIS PIECE, YOU DON'T HAVE TO SAY OR DO ANYTHING.  BASICALLY, WHEN THE POWER HAS INTERACTED WITH YOUR OWN ENERGY AT A LEVEL THAT IS RIGHT FOR YOU, YOU WILL BEGIN TO TRAVEL ALONG RELAMS THAT YOU HAVE NEVER TRAVELED BEFORE.  THIS IS THE UNIVERSAL SPECTRUM, WHERE YOUR POWERS ARE HIDDEN.
SHIPPING IS FREE.  IF YOU ORDER MORE THAN ONE ITEM PLEASE LET ME KNOW SO THAT WAY YOUR EXTRA SHIPPING CHARGE CAN BE REFUNDED. 


BOX-B-14