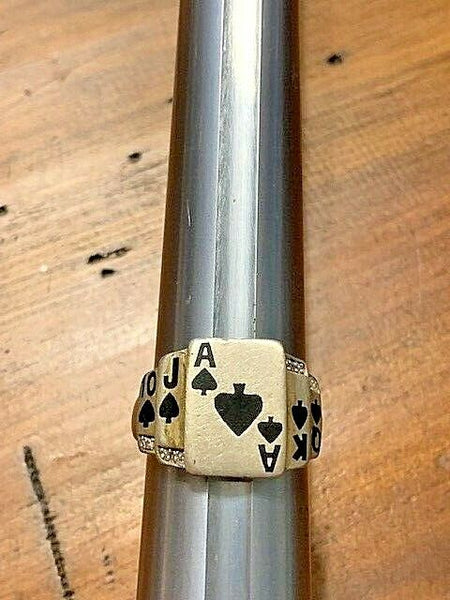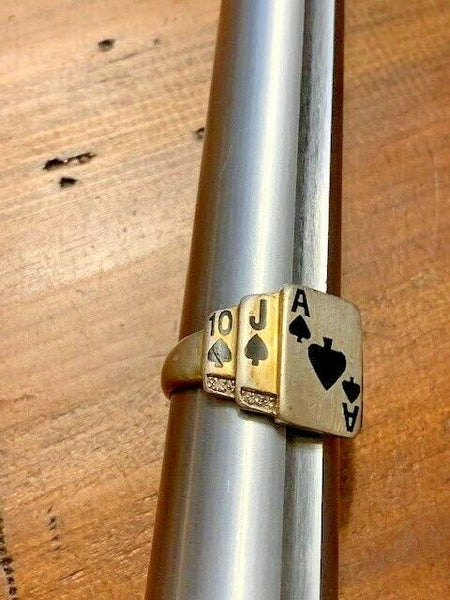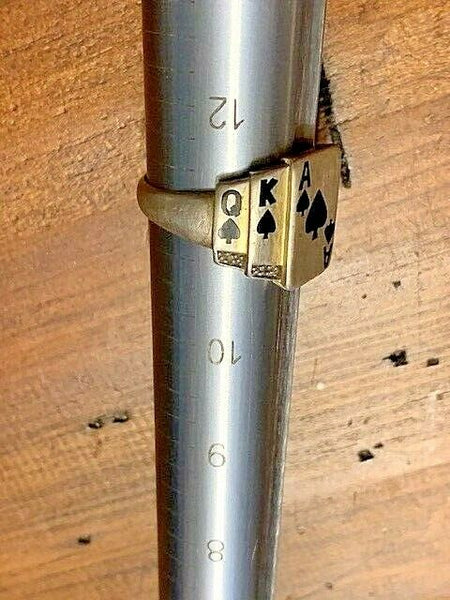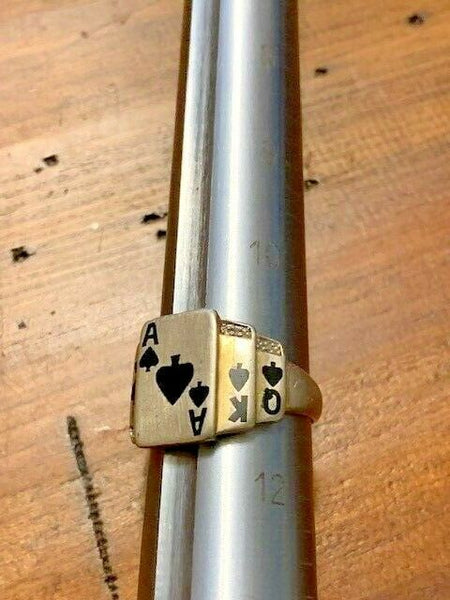 Size 11 Sterling Silver Card Ring: Laurens De Graaf Song of Wealth
It seems as though everybody tries to do the right thing. Nobody really wants to be a villain. Villains are never applauded. They're always the ones who wind up dead or captured and imprisoned for a lifetime. Unless, of course, you Laurens De Graaf, one of the most notorious pirates of the 17th Century. I will give Laurens this much-- he tried to do the right thing. He began his career as a law-abiding sailor, but after losing his job on one ship, he decided to go into business for himself.
De Graaf found himself a ship and set off for the West Indies. Here is where he captured what would become his most famous ship, the Tigre, which was originally a 24 gun Spanish man-of-war. He and his crew plundered Spanish and English garrisons all over the Gulf of Mexico and further South. This went on for decades. He managed to elude pirate hunters all of his life, leading them on a wild game of cat and mouse. Laurens was always a step ahead.
Laurens is believed to have retired from the pirate life in the Southern United States, although nobody can really know for sure because he kept his personal business shrouded in such secrecy because he never wanted to get caught. He is believed to have also died in the Southern United States, somewhere along the Gulf of Mexico, but you don't necessarily have to take my word for it, this piece speaks for itself.
This item is one that we obtained on our most previous visit to New Orleans. Honestly, I just forgot to list it until now. There's really no need to get into the particulars of how I got the piece. I'll tell you I got it from a sorcerer-- one that I see every time I go to New Orleans because the magic that he offers is so on-point.
Anyhow, on my most recent visit to the sorcerer, he gave me this item. I mean, I bought things from him too. He doesn't just give me things all the time, but I buy things from him and he always throws in a little something special. This time it was this piece... and this piece is EXTREMELY special.
This piece summons the soul of Laurens de Graaf. Even in death, he hasn't stopped being adventurous, as he stays on a constant search for wealth. Obviously, he has nothing to do with the wealth once he acquires it because the spirit realms don't work that way. But searching is what he's accustom to and searching is what keeps him content, so searching is what he does. Using this piece you will be able to summon the spirit form of Laurens de Graaf. He will go across the realms and search for the strongest, most powerful forms of wealth magic for you. He will bring wealth back to you in many forms. I could list all the different forms of wealth this piece brings, but it would take me awhile. The important part is that you know that this piece is very powerful and Laurens will stop at nothing to complete his mission of helping you amass piles of wealth!
THIS HAS BEEN REDUCED BY 120.00