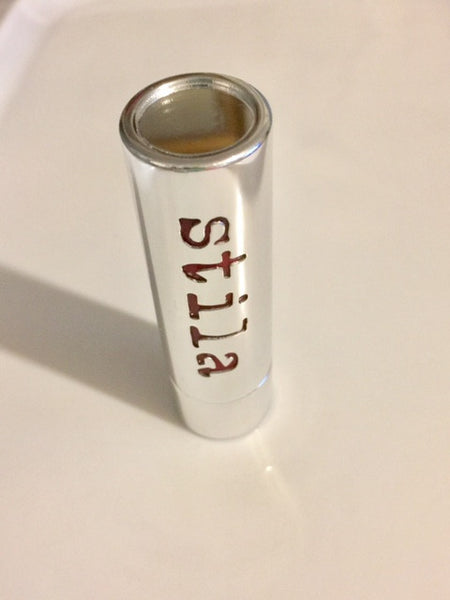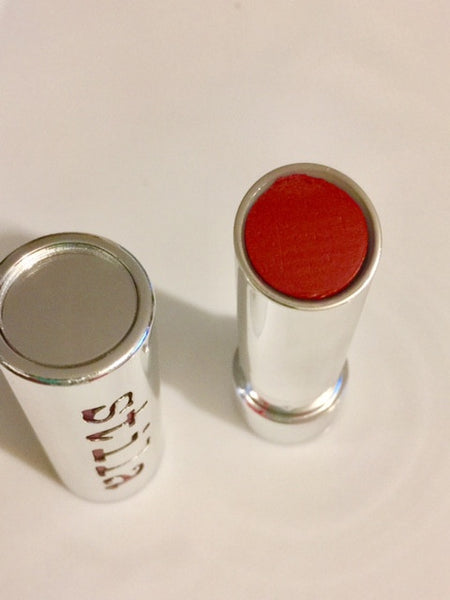 So Jersey takes Philly and that is so true! Stila in Ruby
6-14-17
I'm still watching Millionaire Matchmaker and Patti went bad ass on the ugly botoxed bitch! I deal with celebrities not all the time but around at least once a month and I can't take half of them! So many of them need a shrink it's not even funny and this woman is one of them! 
Patti got so mad she said this ..... Please! Jersey can take Philly any day and that woman is right! Don't mess with someone from NJ because we are insane! I swear it is something in the water! Just a few days ago a guy tried to kill me with his shovel because he decided to use that as weapon. Now most people would be scared and run but not me, oh no! I tell him look MF I'm in my car and I will run your ass over. Now who has the biggest weapon? Redneck on crack backed off really quick!  Every day is a adventure!
Now for this lovely lipstick by Stila. This color is in Ruby Red and should compliment most skin tones from medium to dark. I like it but I like red so..
This like the rest as you already know is magically enhanced and enchanted. Enchanted cosmetics are awesome! Give them a try.