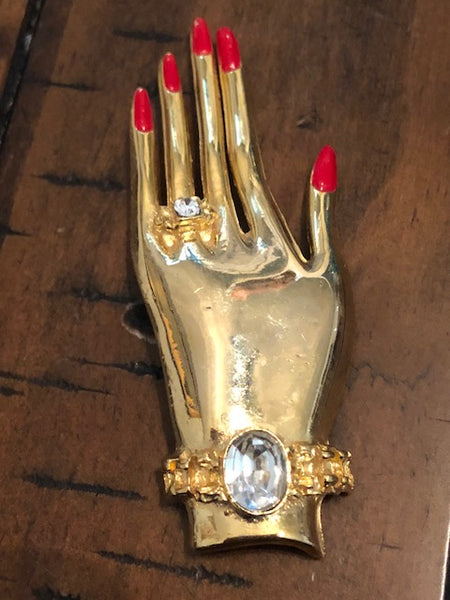 SPIRIT HAND LOTTO TOUCH AND SCRATCH
This is a vintage piece and does just what it says. You can wear it too as it is a pin. I have just kept it in a plastic bag though and used it to test it a few times. I wanted to keep it looking brand new. I did take a chance and use it in Atlantic City by placing it next to a machine and it worked well on the wheel of fortune machine. I didn't win every time but I won enough to take home each time a few hundred dollars. That is pretty good!
The spirits that come are all kinds that are white light.