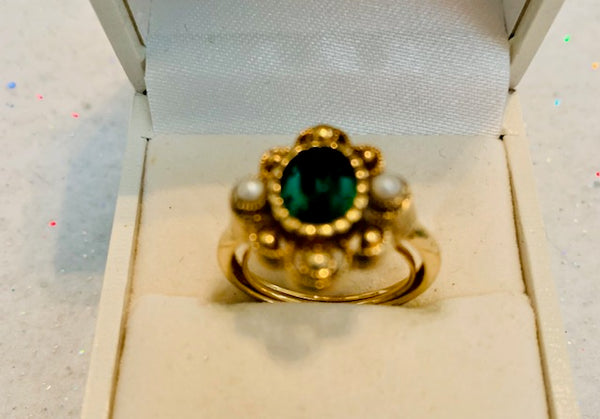 Spiritual and Financial Healing: Get the Wealth You Deserve!
Green is the most restful color for the human eye. This is most likely because the vast majority of our natural surroundings are a different shade of green. Looking at the color green promotes a healthy mentality and can bring healing and balance to the mind, body, and soul. Most of you also know that green is also the color of wealth. Specifically, dark green is indicative of wealth for many different reasons.

This piece was created in such a way that it provides you with both of the attributes of the color green. When you wear this piece, you will be enveloped in green auric energy. This energy promotes wealth and financial healing, while also bringing spiritual balance into your life. It will give you healing mentally, emotionally, and spiritually. Your mentality will become healthy and your outlook on life will become optimistic and positive. All the while, your new sunny disposition will send out the energies of your green aura. This will attract a very hefty amount of wealth to your life. This wealth will come in many different forms, so ready yourself for the challenges and opportunities for wealth that lie ahead in your life. This piece will help you overcome those obstacles and get the wealth that you deserve!!