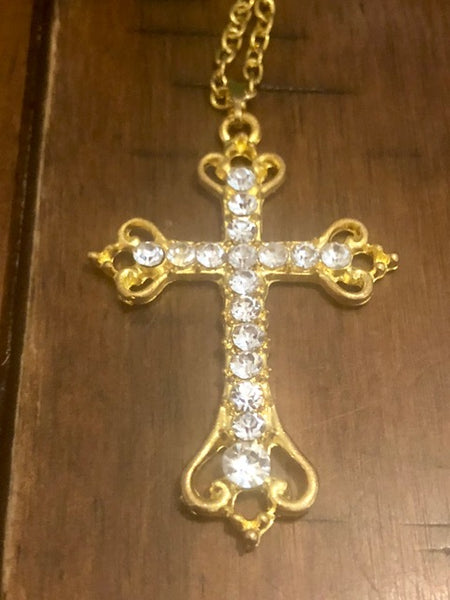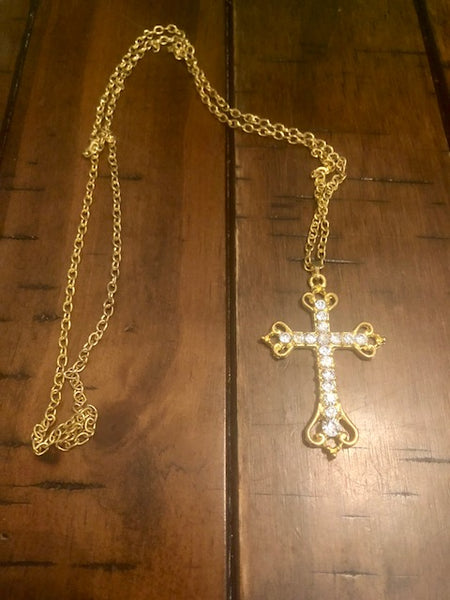 St. Michael's Crucifix
Although this piece might seem like some random run of the mill crucifix that you might see wrapped around "homeboy"'s neck, this is piece is anything but!  We have acquired this piece from the secret collection of a local diocese.  It has been blessed with the power of St. Michael and has been used in the exorcism of a girl that had 4 demons inside of her.  I personally witness the exorcism myself, which required the presence of one of the Archbishops, because that's how strong her demons were.  However, with the magic of this piece, they were able to end her misery and cast out all four demons, sending them back to Hell where they belong.  
In other words, when you get this piece you get the kick-ass power of St. Michael.  He might have been an angel, but when it comes to fighting evil isn't a saint.  He holds the divine white light power to call out evil and vanquish it where it stands.  He essentially gives you this power that you will possess simply by calling out his name.  I mean, this piece takes care of ANY kind of evil.  It doesn't necessarily have to be a demon, either.  It will vanquish evil djinn, vampires, werewolves, ghouls, goblins, and everything that make an evil bump in the night!