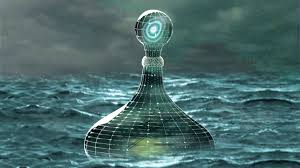 STONE SOUP, POWERFUL ELIXIRS OF THE MOST MAGICAL.
We call these Stone Soup and they are the best of the best! We have them for all types of things and they are very inexpensive yet powerful. First let me tell you what they are.
These will do everything from love to health and everything inbetween. You can look at the list and pick the ones you want.
The first thing these do is get your aura degaussed and that is with any of them that you pick. This must be done first. What that means is that it takes out the magnetism of negative energy. EVERYONE should get one of these! We even do a plain one with nothing else in it if that is what you want.
We also have them for divine love, stability, heart chakra opening, cleansing of past life illness. wealth ability, mediumship,opening the third eye and many more. All will be listed. These will be 25.00 and should be used every three months. Kind of like if you go get a hair conditioning treatment like Olaplex.
What is in them is the Aura degaussing and special flowers along with gemstones. Then after it is charged it sits in the sun for several hours. After that it is placed inside a pyramid with Quartz crystals and Lodestones. That is the detoxifying part of making the elixir.
For example if you wanted a divine love elixir it is made with Roses and Rubies. Then it is placed into the sun and then moved into the pyramid made just for these elixirs.
For wealth Jade is used along with a Pachira Money tree.
For health Turquoise is used along with the Meyer Lemon tree. Those are just some of the examples. You can pick from the ones you want. These take a few days to make and if you order 4 to cover the entire year you are given a discount. Instead of 100.00 they would be 80.00. Of course you can just order one if you like. You can also use more then one type at one time. That is because of the degaussing.
These will come in test tubes and you take it all at one time. There is no bad taste at all and will taste just like fresh water.  We suggest that you refridgerate before taking it.