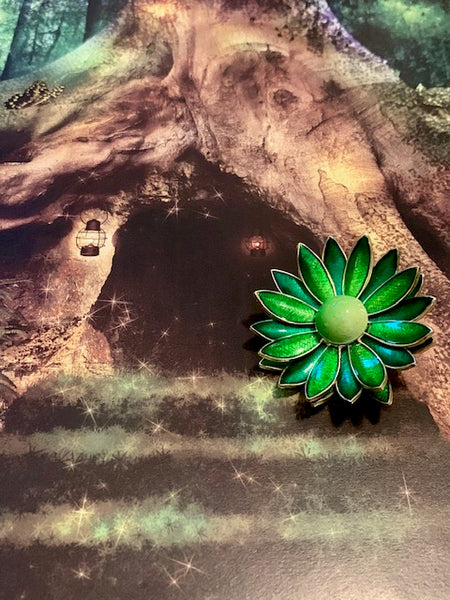 Stonehenge Wealth Fairy
SOME OF THE ITEMS THAT WE SELL ARE MISSING STONES, HAVE SCRATCHES, ETC. THIS ISN'T EVERY PIECE. IN FACT, IT IS VERY FEW PIECES. IF THIS IS THE CASE IT IS BECAUSE WE GOT THEM THAT WAY, BECAUSE THEY ARE OLD, OR BECAUSE THEY HAVE A LITTLE BIT OF WEAR DUE TO TESTING. WE HAVE TO HANDLE AND TEST ALL THE PIECES THAT WE SELL TO MAKE SURE THAT THEY WORK PROPERLY AS PER THE DESCRIPTION. MANY OF THE ITEMS WE OFFER ARE VERY OLD, ARE ANTIQUE, ETC. SOME OF THE ITEMS REFLECT THAT WEAR. THIS DOES NOT MEAN THAT YOUR ITEM IS LESS POWERFUL OR WILL NOT WORK WHEN YOU GET IT MAILED TO YOU. THESE PIECES ARE FEW AND FAR BETWEEN ANYWAY. WE JUST WANTED ALL BUYERS TO BE AWARE OF THIS BEFORE THEY PURCHASE.

Also, Before making a purchase, please make sure you read and are familiar with our shipping policy: https://youtu.be/y8uA4M7ijVk

I fancy this little piece. It was made in England right outside of Stonehenge. Now, I don't know if the entity in the piece has come through a portal that Stonehenge has created or if she was just drawn to Stonehenge because of the supernatural energy that lives there. It doesn't make much of a difference-- Either way you look at it, the entity in this piece is extremely powerful and is very useful for what it can do for you. We are calling it a Stonehenge Fairy, simply because we found her during an investigation at Stonehenge. Whether or not she is really "from" Stonehenge we don't know. Her origins are a bit of a mystery, but her powers make up for mysteriousness she might offer.

When you own this piece, the fairy obliges to offer you her powers. Her powers include those associated with most fairies. She holds white light magic, she can do cleansing, she can do healing, and she can grant you psychic powers. She can also cast white light spells. However, in my opinion, the most impressive power that this fairy brings to you is the wealth. I know we offer a lot of wealth pieces, but for a fairy, this has to be one of the more powerful wealth energies that we have experienced. Again, I'm not sure if this has something to do with her having been found near Stonehenge or not.

When using this piece the fairy may or may not show herself to you. She kind of has a mind of her own. She has shown herself to Deedee, but I have never been able to see her, or she has kept herself hidden from me. There is nothing that you have to do to activate this piece. It comes preactivated and ready to go.