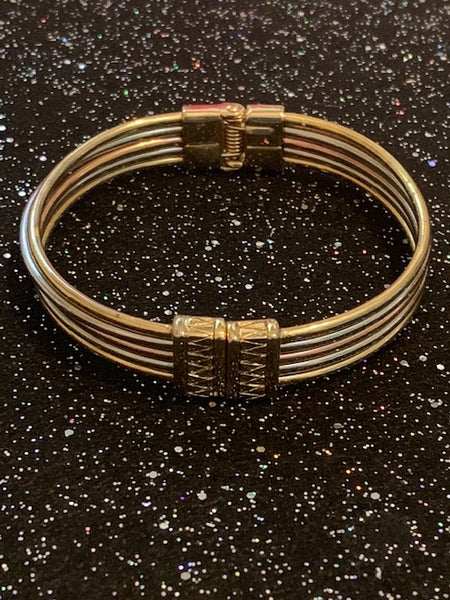 Strands of Destiny
This bracelet represents your current lifecycle. It has a start and a finish. It also has a bridge in the middle, which is where the piece opens up for somebody to be able to wear it. That is because this piece gives you a bridge to cross. It takes you from your previous existence into a new existence. Just as this piece has many strands, your life also has many strands of existence. There are many possible paths that you can take from here on out. Usually, this is left up to destiny, but with this piece and the magic that is inside of it, you get to choose. It holds a destiny magic that will allow you to choose what path you want to follow in life.
Will this be the path of a millionaire? Will it be a family oriented lifepath? Will it be the path of magic or sage who holds ancient powers? The choice is yours to make. You will simply open up the bracelet, speak to the bracelet and tell it exactly what you want your life to entail. Then, you will close the bracelet around your wrist and the powers in this piece will go to work for you designing a destiny that is all your own. Should you decide that this destiny is not what you want after all? It's fine, simply open the bracelet and try again! You can use it as many times as you want.

Sidenote: after initially telling the bracelet what you want your destiny to be, you must wear the bracelet for a period of time that is no less than 72 hours before you take it off or before you use it again.