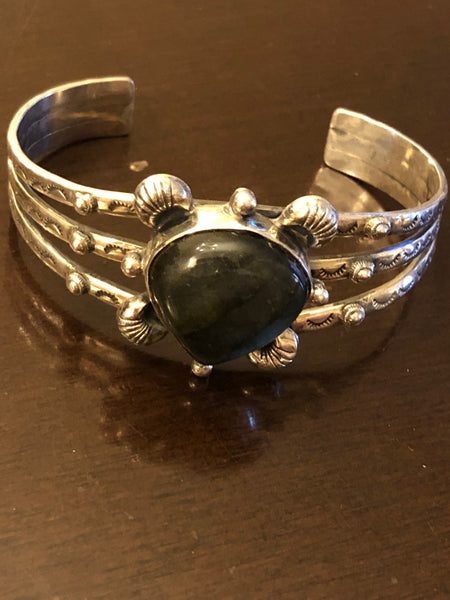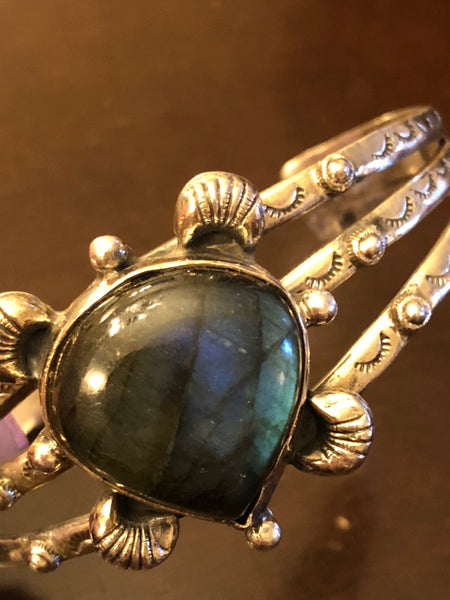 SUBTLE ENERGY THERAPY FOR ALL SORTS OF THINGS, ATLANTIS HEALTH AND HELP
Regular price
$ 1,000.00
Sale price
$ 500.00
---
This is a gorgeous made piece that uses etheric engery based on Einsteins energy physics. Along with that it is holding advanced healing technologies of Atlantis. These Atlantean energies were called up during a trance and a seance which lead to the trance state.  There are some rare people who can touch you and know what is wrong with you. This one man has that ability and began also to study the supernatural. Havimng done so he  learned how to bring things from the past into the present. That is where the Atlantis technology which connects with your mind comes from. What that means is your energy is combined with a channeled energy of the healers of Atlantis. So when you wear this bracelet which is solid sterling silver and holds a sea theme for Atlantis you will automatically connect with the Atlantis energy. The Etheric energy is already there all the time.
This is a serious combination of healing that also works on not just the physical side of things but also the mental.
Right now I'm watching seeking a sister wife and I'm enthralled! I can't stop watching it and I think I got lIndy into it too. The one blonde I just don't get why she wears almost white lipstick and has streaks on her cheeks. I think that is that contour crap that is all the rage now but OMG it looks just hideous! I really don't know why people are making themselves look like clowns anymore. I also just don't understand sharing the penis either. I mean I would wonder if there was goo on it somewhere. I know that sounds crazy but I have to wonder what is the world coming to! I was out today and I went to say " Miss you left money in the chair". Then I had to stop because, well I didn't know if it was a Miss. I really for the life of me couldn't figure it out. I didn't want to say, you there, come here. That is rude. I was hoping it would speak but when it did I still couldn't tell so I looked for boobs and a package but nothing! I was at a total loss! So I just looked and said nothing because the only other thing I could do was hold up the money and wave it around like I was a pole dancer! I know I'm not the most PC person but even if I wanted to be how do you even handle something like that?
Anyway this bracelet is gorgeous so blow up the picture and take a good look. See if you get a feel for it and if you do, go for it because it will be a while before I get anymore. I almost forgot what you can use it for! You can use this for anything. If you are a doctor or just someone into the healing field or even just someone who wants to help people this would be for you! 
To use this piece, Wear it and touch the person. If they are not living near you then you would focus on them using a picture of them while wearing it.
The bracelet is sterling silver and the stone is a gorgeous Labradorite.