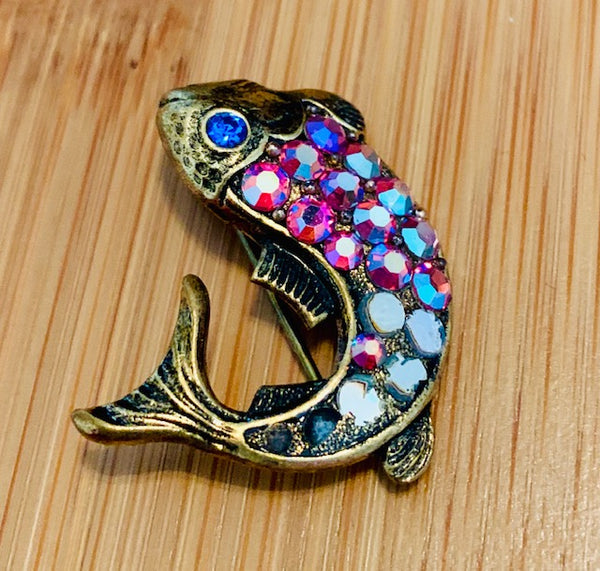 Swim, Little Asian Wealth Fish! Swim!!
This is piece was found in an Asian statue that was just recently found in a statue that was hidden away in a cave in Northern China. The statue was left in the hands of otherwise careless people, but to be honest we're kind of glad it was. Otherwise, the collection of pieces would have never been found. They just so happened to drop and when they did, there were magically enchanted pieces hidden inside. We're not sure how old the pieces are and it isn't known how these pieces were made or by whom. What I will say is that this is the only piece of the collection that we were able to secure and that is very powerful in what it can. We have tested it and can confirm the power are very present with this one.

This piece is one of those Asian wealth fish. The fish symbol has long been known as a symbol of wealth in Asian culture, not just Chinese. This piece just happened to be found in China. Anyway, when you wear this piece you will experience an influx of wealth, within all areas of your life. This is a very powerful current of energy that you are acquiring, so expect the amount of wealth to match that. You cannot and will not go wrong when getting this piece.