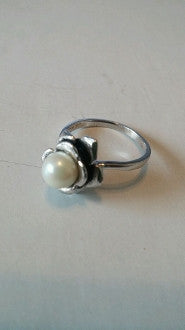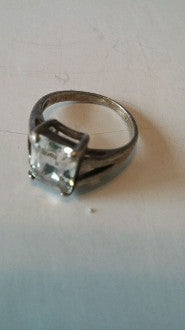 TELLEM TELL ALL
FROM CARNIVAL. EVERYTHING ON CARNIVAL IS ALWAYS IN STOCK EVEN IF IT SAYS OUT OF STOCK. WE HAVE MANY OF EACH ITEM! IT MAY NOT BE THE SAME ITEM YOU SEE IN THE PICTURE BUT ALL ITEMS WILL DO THE SAME AS WHAT IS STATED IN THE DESCRIPTION!


Okay, I want you to close your eyes and think back to Lord of the Rings.  Now picture Elijah Woods playing Frodo.  He is the hobbit with brown locks who holds the ring that everyone is chasing after him to try to get.  Get a good image going and open your eyes.  Now, darken him a little bit and you have a race of individuals who have actually, scientifically used to exist.  In fact, their dwellings still exist to this day and can be seen in the area of Mali.  These people are called the Tellem. 

The Tellem were the people who inhabited the Bandiagara Escarpment in Mali.  They built their houses and dwellings around the base of the escarpment as well as directly into the cliff-face just like little hobbits.  Their height was of limited quantity and their noses and facial features were quite defined.  I only know this because I used one of these pieces to experience the Tellem for myself.  While they don't bear a direct resemblance to Frodo, he really is the closes thing I can think of to describing what these individuals looked like, unless you experience one for yourself. 

Anyhow, other than their size and their uncanny method of living, the Tellem were infamous for their ability to fly.  It is even written about in some of their ancient scripts, which haven't gone mainstream yet due to the fact that the people who possess them are still trying to figure out the methodology behind their secret powers.  Well, they can continue to look for answers if they want to, but I have the answers right here in the form of these items that each inhabit the spirit of a Tellem.

The thing that haunts the existence of the Tellem is their exodus.  They were living in the escarpment one minute and the next they seemed to have vanished.  The only traces of themselves that they left behind were their mountainside dwellings.  They just up and left one day.  If makes no sense.  However, after having experienced the Tellem for yourself it will make perfect sense. 

The Tellem, being indigenous peoples of both heightened intelligence and magical powers did have the ability to fly.  However, it wasn't flying as modern minds conceive.  Rather, the flying they did was through astral travel when they would "fly" through realms of different type of existence.  They "flew" to many different realms trying to find a more permanent home where they could cohabitate with whomever was in that realm.  However, they failed to find a realm that wasn't predatory towards their meek but powerful kind, so they pulled together in one last epic display of power and built their own realm of magical existence to which they "flew" and have remained ever since. 

Okay, so now... what does this piece do for you?  I've already told you that it holds the presence of a Tellem spirit.  This spirit will allow you to travel the realms as the Tellem once did. It will give you the ability to float freely through astral space to encounter what you will.  There is a lot of interest stuff floating around in astral space, too, despite what some people might say.  Secondly, this piece gives you the ability to build your own realms from the bottom up.  If works much like one of those games where you have to build your own city, except this piece is real life and you're building a realm.  You can build these realms to your exact specification, to embody whatever special powers, creatures, or races of people you want to exist.  Maybe you don't want any. The choice is yours.  Either way, you can thank the Tellem for their divine, magical powers. 


BOXC14