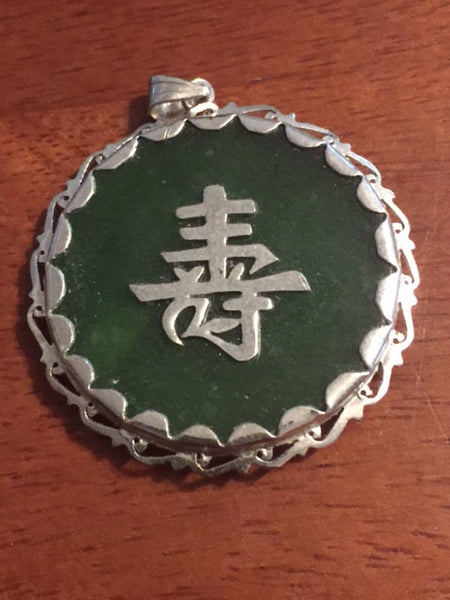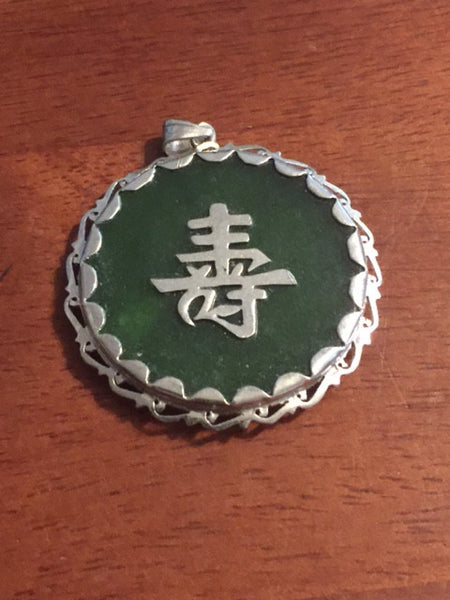 Thai Wealth Living Kata Magic
3-19-17
This is a large Jade and Sterling pendant that was made for a customer using the living magic of Kata. This magic was done for wealth only. The pendant is Chinese and not Thai and they then decided to do with the traditional cloth and coin bracelet. So now I have this one now up for sale. 
Kata Magic is when you ask for something and you get it after the magic is placed into the vessel. This is a living magic because of how you must do it and how it works. A ritual and offering must be done and this piece was done perfectly. Rice and meat were used as well as the training of the spirits. The living astral beings will and Earth bound spirits will work hard to grant your wealth wishes.
This peice was tested extensivley because I usually don't cast Thai magic. This was beyond my expectations and myself as well as other testors were very pleased with it. You will not have to do anything but wear the item. No rituals or bonding, just wear.