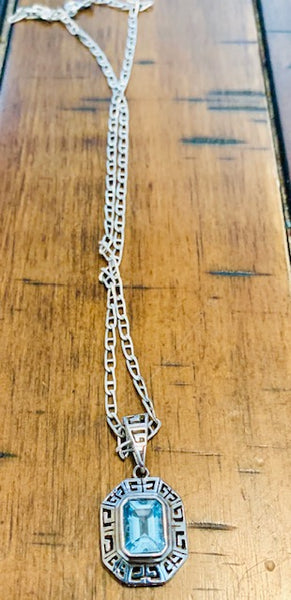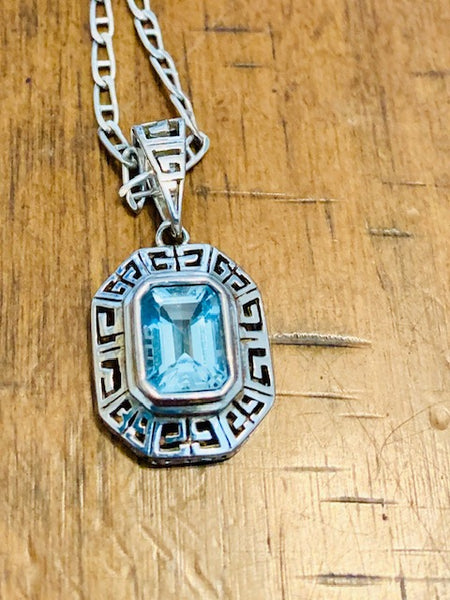 The Abraxas 365 Amulet
Under the employ of Haunted Curiosities is a very mysterious man who goes only by the name The Searcher. The fact is that he sought us out to work as a partner in our operations. He has been with us for about six months now and we haven't told anybody simply because we didn't know if the relationship was going to work. He has proven himself worthy, though. For his tenure thus far at HC, we have sent him on many investigations. He is, after all, the searcher. Finding things is what he does best.

The piece that he brought to us is sterling silver with blue topaz. It was made by the modern day resurrection of a group known as the Basilidian Gnostics. They made this piece out of stone that holds highly magical properties. These stones were given to them by an entity known as Abraxas. The name Abraxas can be numerically translated to 365, which is also the number of days in a year. Abraxas holds dominion over 365 deities that hold 365 secret and hidden forms of magic.

These 365 forms of magic are 365 primordial powers and the secrets of these powers are given to those who wear the Abraxas Amulet. If you have been searching for a higher affinity and you wish to have the knowledge of something other than a mortal, this piece can help you. I cannot name these 365 powers, because some of them will cause death to mortals, simply because they are so powerful.

However, when you wear the Abraxas stone you are given the enlightenment of a god and you are able to process these 365 powers that will be given to you from the souls of 365 primordial gods. These are powers that existed well before the Earth was even a thing and they can make you extremely, extremely powerful.