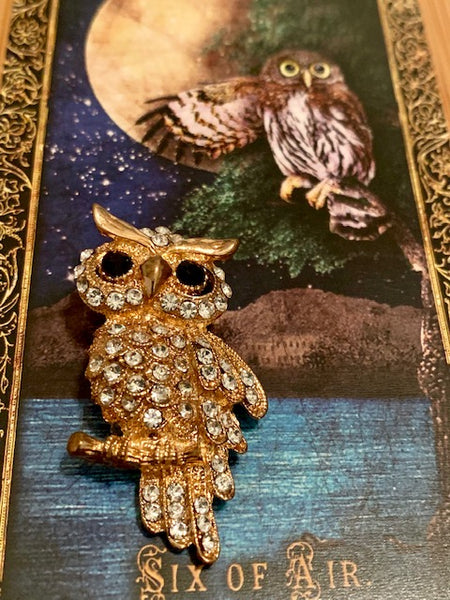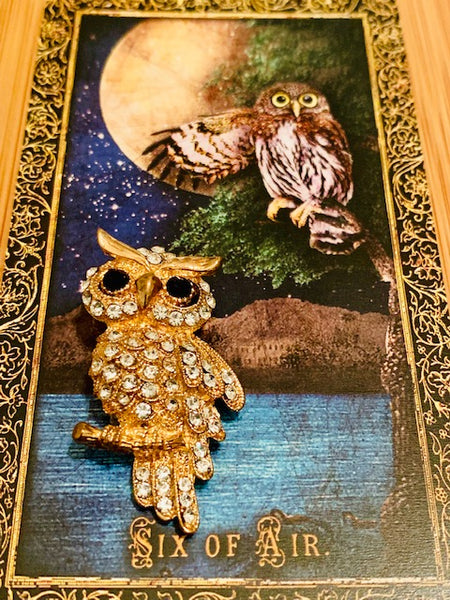 The Ancient Fatah
This piece was given to us by one of the Ageless Ones. We don't often work with the ageless ones, but when we do the powers that are given to us are sublime. For those who may not know, the Ageless Ones are immortal witches who live by taking new bodies every 100 years or so. Their knowledge can be traced back to ancient times. Some of them can be traced back as far as the Druids when they walked the Earth as formless beings, bound only by the magic that they practiced.

The power that has been set into this piece by the Ageless One that we got it from is not a power really. Instead, it is a presence. It the presence of a familiar that will appear to you in owl form. His name is Fatah he is a warlock from prehistoric times, meaning his formless presence existed on Earth before humans did. There is no type of magic that he is not familiar with. He has traveled the world many times over.

When using this familiar, you have the ability to ask Fatah to grant you magic and to cast spells on your behalf. He specializes in Gaelic and Celtic magic, which was the magic of the Druids. He is knowledgeable in just about any kind of magic though. The good thing about being in owl and spirit form is that he can travel to the astral realms to find things for you if he doesn't already know the answer.