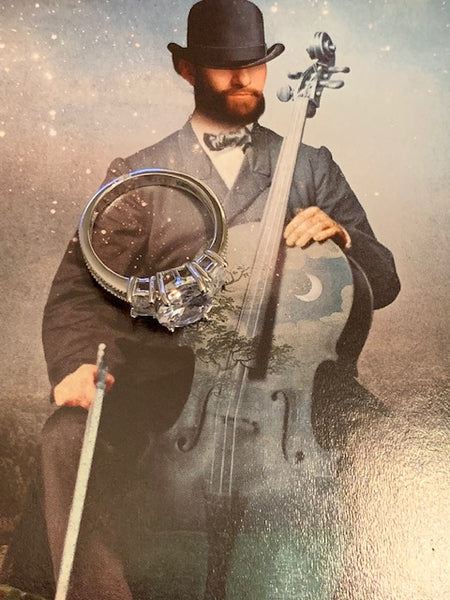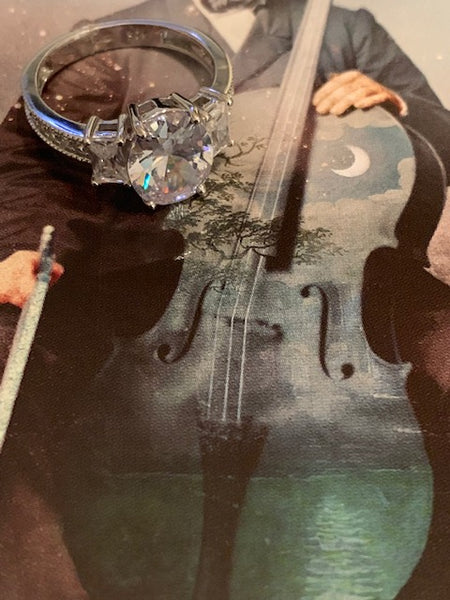 THE ANGEL WENT DOWN TO GEORGIA, HE WAS LOOKING FOR A SOUL TO HEAL.
This is a very rare item and the power used to be in a broken piece but we redid it and we are glad we did.
This ring is in sterling silver and is a size 5 or 6. I have to find that darn ring sizer again! 
This piece takes any music you play or listen to and turns it into not just a healing sound but whatever it is you need. The story behind this is very odd but we have tested both the broken original and this piece and they are the same!
The story goes that this sick little girl drew the attention of an angel who appeared as a man who was strong, fearless and loving. He sat with her every night and would play music which eventually healed her. The music gave off a vibration that went into her cells and cured her. When she grew up she used it for all sorts of things and not just healing. She could capture room full of people, healing and grant them the things they wanted without ever even knowing what it was.  She was from Russia and passed it on to her daughter and her daughter to me when we visited the holes.