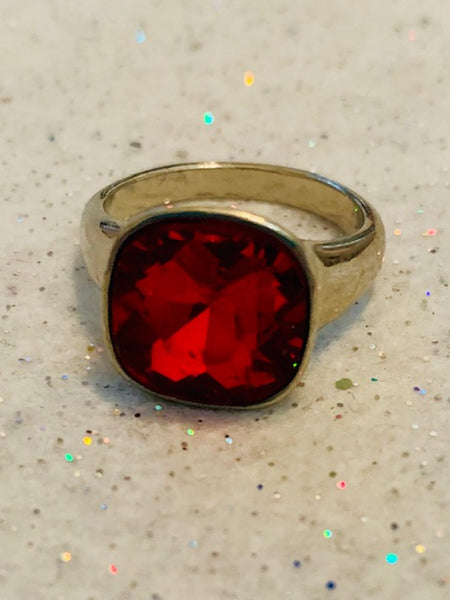 The Black Madame's Vampire Ring
There is something like the vampire farm in Belgium, except it is much more refined than what you would find on the Vampire Farm. We like rough around the edges, but we can appreciate a refined, organized association, too. This is what the Vertois Academy in Belgium is. The Academy, which houses 60 vampires that have come from across the world, including old and newly transformed vampires, teaches vampires their place in history and how to conform to the rules of society while still fulfilling their basic needs as vampires.
Essentially, this is the Vertois Coven's way of making sure that vampire secrets in magic remain just that-- secret. There are many magical entities that would love to see the eradication of vampires altogether, so the powers kind of balance themselves out. Whatever the case may be, all metaphysical entities, for the most part, agree that humanity should never find out about their existence. Humans tend to see reality through a narrow scope and would probably freak out at the mere idea of sharing a reality with entities that don't look, think, breath, walk, talk, and act like they do. I mean, humans of different races can't even get together. 

Either way, this piece has been created by the Head Mistress of the Academy who goes by the name of the Black Madame. This piece was made with a single drop of a very old vampire's blood. It as supposed to be used to teach the newer initiated vampires how powerful they will become one day. Instead, this piece fell into the wrong hands, ended up at the Underground Auction and now belongs to us. Once you place your order it will belong to you.

This is not a spirit item. However, the magic in this piece gives you the essence of a sanguine vampire without having to become one. You will gain many of the vampires' abilities such as mesmerization, the ability to hypnotize using the eyes, enchantment, the ability to create sanguine spells, and of course, psychic enlightenment. The piece is easy enough to comprehend and use, but it is super powerful. The vampire blood used to make this piece will allow you to become very powerful.