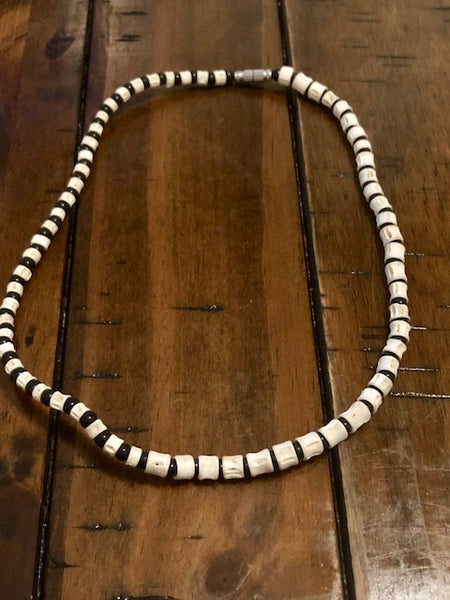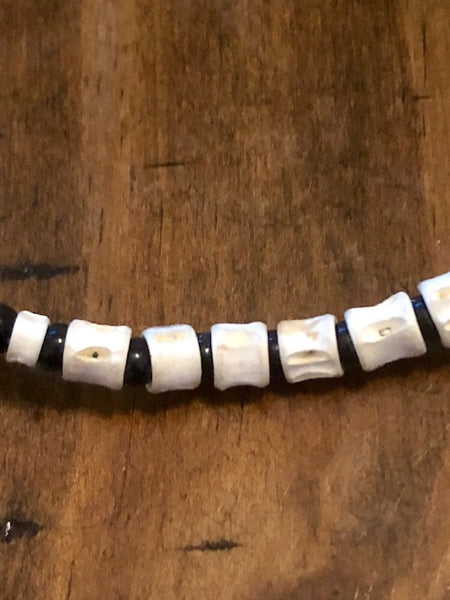 The Bones that Were Cursed Give Life
This piece house the energies that have been siphoned from a very unusual set of bones that were found in what is modern-day Ukraine.  The remains were that of a nameless woman who was buried at the age of 25-30 about 4,500 years ago.  The thing that is strange about these bones is not the fact that they are so old.  The strange part is that archaeologists have found symmetrical markings on the bones from a time period well after the body was dead and buried.  This means that whoever marked the bones would have had to unbury the body, clean the bones, mark the bones with the carvings and then replace the bones.  Accord to scientists on the scene, the bones were replaced to their grave with 100% anatomical accuracy.
These findings sparked several questions, as I'm sure you can understand. First, who dug up the bodies?  Why'd they dig up the bodies?  Why did they carve the bodies?  Why did they take the time to return them to the grave as if they had never been moved at all?  All of these questions seem to have baffled scientists who have studied for years to be able to solve riddles such as this one.  All it took was a little magic and we were able to come right up with the answers to the questions.  The bones were dug up by a group of Sorcerers of mixed nationality.  They were all European though.  The girl who was buried was not simply buried because she had died.  Instead, she was buried alive and her bones were cursed.  Why?  She was a divine prophetess, who was able to shift the course of destiny.  When she was approached by men in her village to prophesy their future and change their destiny, she refused.  The bludgeoned her to death and cursed her bones with a magic that would not allow her soul to leave her grave.  She only refused to help because she could see the evil in their intentions.  Despite the fact that they were ancient, these people were still very enlightened and she knew that they were trying to dominate what little of a civilization there was at the time-- kind of like the government does now.  
Either way, they killed her and trapped her.  She was dug up by another group of sorcerers who sought to free her from her enslavement.  They marked her bones with carvings that reversed her entrapment curse and set her soul free.  As a result, she gave them her power to prophesy and to manipulate the future.  This power has been passed down along bloodlines for a very long time and if you are guessing that this is the power that this piece is going to give you, you are absolutely correct.  This power is the same power that has been used by the likes of the Oracles at Delphi, the Ba'al Shem, and even Merlin the Sage.  It is a very powerful ability.  It will allow you to prophesy the future as it stands for yourself or for any individual.  It will allow you to shift their destiny or your own, in order to include those things that you want or those things that are requested of you.  You can refuse just as she has if you think what is being requested of you is detrimental, or you don't even have to share this power with others at all.  You can simply use it to see your own future and create your own destiny including whatever you want to include.  That's your choice, but there is no questioning that this piece can do either because it is extremely powerful.