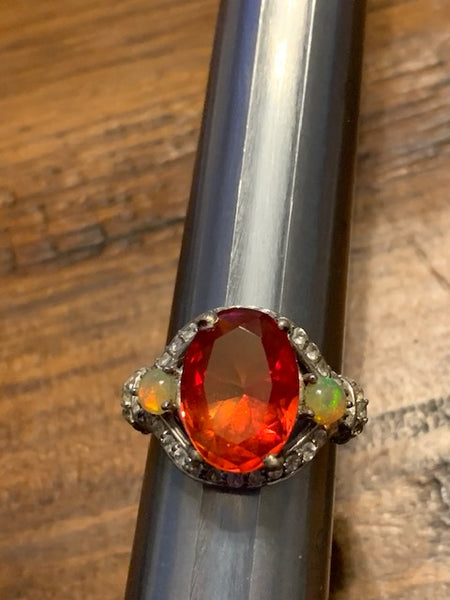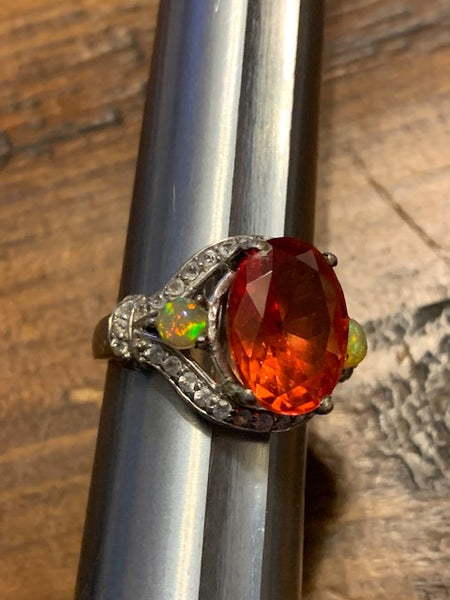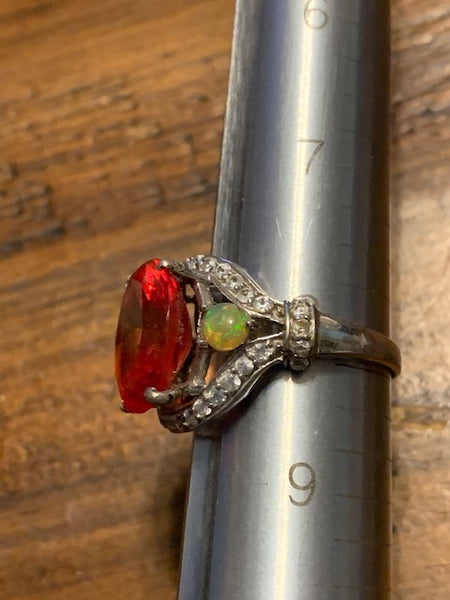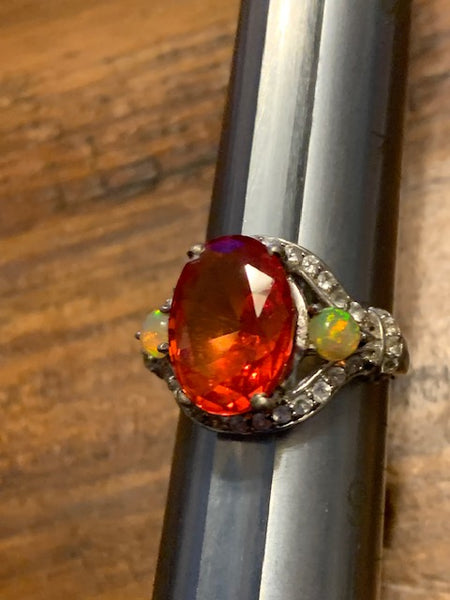 The Djinn Master
10-30-20
We tell you guys all the time that we are busy testing our items. Sometimes it is it easy, sometimes it is a long, grueling process. Then other times, the pieces that we test lead us to other forms of magic that we are able to harvest and place into other items. Sometimes these are not the most powerful items and we put them or Carnival. However, sometimes they are some of the most powerful items that we come across because we end up in realms that are more powerful than our own.


Recently, we were testing a piece that allowed us to astral travel to other realms. When doing so we ended up in the mountains of Kaf. Kaf is a realm that is made up entirely of emerald mountains that encircle the Earth and separates our reality from other realities. This is where a host of supernatural entities live and from which they can be summoned.


While we were astral traveling to this realm, we found the legendary Smokeless Fire. This is the Smokeless Fire from which djinn are born. In the Koran, it is stated that all of these djinn are evil or malicious entities, but the fact is that this tale is simply not true. The Smokeless Flame is an eternal source of energy that gives birth to the souls of djinn. Not all of these djinns are inherently evil and it depends on the person who is birthing the djinn on how they turn out.


We know this because when we traveled there we were able to witness the creation of the djinn souls. The smokeless flame that we beheld lapped the emerald mountains like a wall of fire. We gazed into the flame and we were able to see all of these things like dark little tadpoles swimming around in the fire. They were constantly being pulled from the flame and sent in different directions, which is what happens when people summon djinn for their own personal use. The djinn souls are pull from Kaf and sent to where they are summoned, to be birthed into the mortal and/or spiritual realms.


This ring is amazing. We happened to be carrying it with us during our astral journey in case we came across something that we needed to capture. Obviously, this time we found something. Into this piece, we summoned the very presence of the smokeless flame. A portion of the smokeless flame lives within the stone of this ring, which is fire quartz. The fire quartz is accented by welo opal and placed on a band that is platinum over sterling silver.


What does this piece do for you? As you wear it, the piece will be charged by your life energy. Djinn souls will begin to be created in the ring. You will be able to birth your own djinn. Instructions on how to do this will be given to whoever ends up purchasing the piece. You will be able to create any type of djinn of your choosing, whether it's an ifrit, a wealth djinn, a white light, a protection djinn, or some other type of djinn. You can give the djinn whatever power you want to give to it. You can name it whatever you want. You can summon it and access its power and magic whenever you want. Essentially, you will become the Djinnmaster!
This piece generates new djinn souls as long as you are wearing it, so you will be able to create an unlimited umber of them!