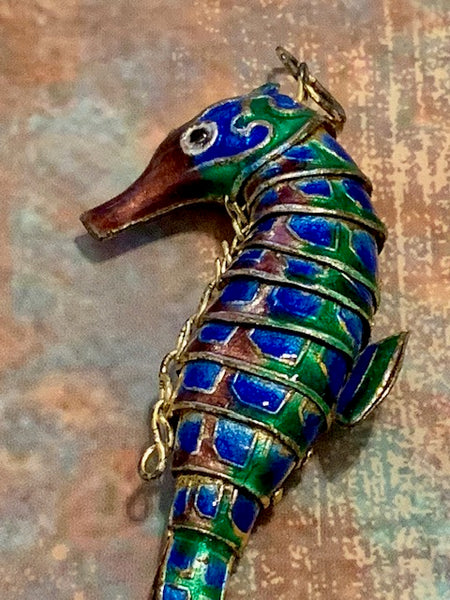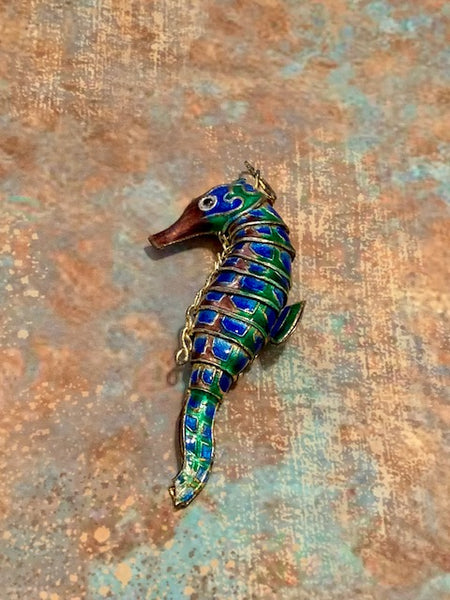 The Epic of John Lambe
SOME OF THE ITEMS THAT WE SELL ARE MISSING STONES, HAVE SCRATCHES, ETC. THIS ISN'T EVERY PIECE. IN FACT, IT IS VERY FEW PIECES. IF THIS IS THE CASE IT IS BECAUSE WE GOT THEM THAT WAY, BECAUSE THEY ARE OLD, OR BECAUSE THEY HAVE A LITTLE BIT OF WEAR DUE TO TESTING. WE HAVE TO HANDLE AND TEST ALL THE PIECES THAT WE SELL TO MAKE SURE THAT THEY WORK PROPERLY AS PER THE DESCRIPTION. MANY OF THE ITEMS WE OFFER ARE VERY OLD, ARE ANTIQUE, ETC. SOME OF THE ITEMS REFLECT THAT WEAR. THIS DOES NOT MEAN THAT YOUR ITEM IS LESS POWERFUL OR WILL NOT WORK WHEN YOU GET IT MAILED TO YOU. THESE PIECES ARE FEW AND FAR BETWEEN ANYWAY. WE JUST WANTED ALL BUYERS TO BE AWARE OF THIS BEFORE THEY PURCHASE.

Also, Before making a purchase, please make sure you read and are familiar with our shipping policy: https://youtu.be/y8uA4M7ijVk

In upstate Pennsylvania, it gets pretty woodsy. In fact, there are places in Pennsylvania that are so remote that people don't realize that they actually exist. What actually comes to mind when I think of these places in the movie "The Village". It is kind of like that except they usually force people to remain in their village by telling them tales and scaring them with legendary beasts. Instead, these places are usually bands of people who choose to break away from society. Some of these places are so remote that you won't even find a single bar of cell phone reception and if you're lucky enough to find a landline they are crackly at best. These breakaway villages are home to mostly vagabonds, people who don't feel like they should have to pay taxes, survivalists and those types of people. However, there exists in the thick of the Pennsylvania woods a spiritualist retreat that very, very few people know about. In an encampment that is accordingly named Camp Bliss, there exists a coven of witches whose power extends beyond the mortality of regular humans. Some of the witches are hundreds of years old, some are even older than that.

It was chance or perhaps fate that I happened upon Camp Bliss in the first place. I was on my way to Rochester to visit a family friend one time when I came across the camp. To this very day, I have no idea how I ended up there. It was one of those instances where you get tunnel vision and you just keep on driving. You end up some place and you don't remember how you got there. This was the case. The last time I looked down at the little clock on the dash display it was 6:30 and the sun hung low in the sky. Next thing you know, I'm driving up this story road up into the mountains. When I got out of the car to see exactly where I was headed I was greeted by a group of women who gave me that creepy, "We've been waiting for you" look. It was very surreal. I pulled out my cell phone and upon realizing that I had zero services I asked to use a phone. The clan of women just giggled at me and led me to a shed type enclosure where the only phone in the whole of Camp Bliss existed. It was no use. It didn't work for nothing.

The women said nothing, just some more wild laughter. At this, I ask where I was and I was greeted by a stoney looking old woman who introduced herself as Claire. She informed me that I had ended up at Camp Bliss. She was the actual one that said the words, "We have been waiting for you, come at once, I have something that you will be very interested in." I was led by Clair to raggedy old bunker in the middle of the woods that looked like it belonged on the set of Children of the Corn. It was in here that she first showed me the seahorse. It was one of those old vintage looking seahorses that extremely rare to find. It struck me as funny that they would have any kind of niceties in a place like this, seeing as though it looked like half of them hadn't taken a shower for several days. I scoffed out loud when Clair showed me the piece and she rebuked me saying that material things are off this world, not theirs and that the only reason they even had the piece was because of the powers that were held within.

She calmly handed me the piece and with a wave of her hand, there was a billowing fire right in the center of the hut we had taken shelter in. The wind outside had begun to pick up and it was seriously like something out of a horror movie. It wasn't long before Clair was chanting out something in Latin and the flames leaped higher and higher. The odd thing is that as high as the flames rose, the building never caught fire. I guess that was her magic touch, too. It wasn't long before a shape began to take form in the flames. Clair introduced me to the entity as the one and only John Lambe, who was also at one point known as the Duke's Devil. I was told by Clair that he was killed by Fire and could only be summoned by fire. She told me that the piece held his presence in it and that he is able to grant them whatever they ask for. I then decided to test this theory. I had intended to ask for some showing or sign of his power, but before my mouth found the words, lightning streak down outside and a tree came crashing down to the ground with a loud thud. He then held out his hand and a bubble began to take form. In this bubble, I saw my entire life, from the time I was little. He also showed me my future and asked me to ask him for anything.

Naturally, being the smart ass that I am I asked him to help me to make it to New York in an hour and that I should have been nearly half way there by now. At this, he disappeared into the fire and Clair just looked at me like, "Oh you must have pissed him off." However, she still gifted me the piece. You know, I have never gotten a clear answer as to why they wanted me to have this piece so bad. Why did they lead me there? Why was the piece in the shape of a seahorse? I never got any answers and when I tried to find Camp Bliss again, I wasn't able to. I guess this is partially because I don't remember ever driving there in the first place. What I do know is that when I went to get back in my car, it read 9:30. I guess I had been at Camp Bliss for about an hour. I drove down the stone road to the bottom of the mountain. The moment my car hit pavement again, I went into a fog once more. When I came out of this fog, my GPS was telling me to take my next right in 1 mile. Perplexedly, I looked up at the green road sign and the exit said something about Rochester on it. I looked at my dash and it was 10:30 PM on the dot. I shook my head as if to say, "Well, I'll be damned." I took my exit and that was my trip to Rochester.

I have never seen the presence of John Lambe again, but I have tested this piece numerous amounts of time. Every time I have asked for something it has come true, just like the night that he got me to New York in an hour. Now, I know I didn't go into too much about who John Lambe was, but he was a medieval magician renowned for his extreme magic. Now, I can personally attest to the extremities of that magic. This piece will grant whatever you ask of it. I liteally mean anything, except for immortality. This can be magic, this can be something you want in your future, this could be a spell of any sort, it doesn't matter. This could be wealth in business or finding a soulmate or conjuring any spirit, it will do it. There is nothing that the magic of John Lambe can't do. As such, this is a dual magic piece, because it uses dual magic and will work for both white and black magic. That's just the nature of this piece. I never did find out why it is in the shape of a seahorse. Perhaps you will figure out that mystery and let me know when you do. Until then, just know that this piece is the real deal and will put whatever you want at your fingertips. It's a crazy powerful piece.