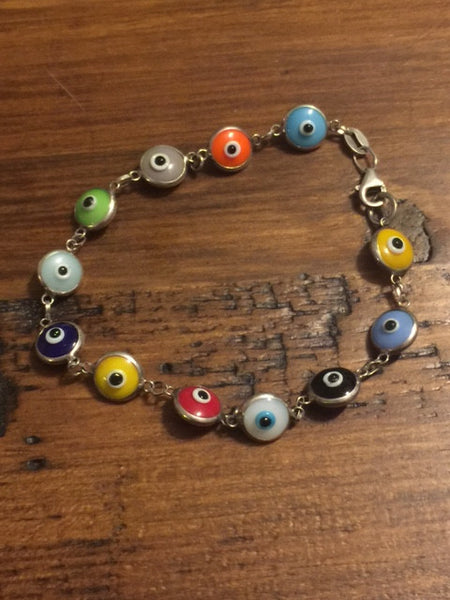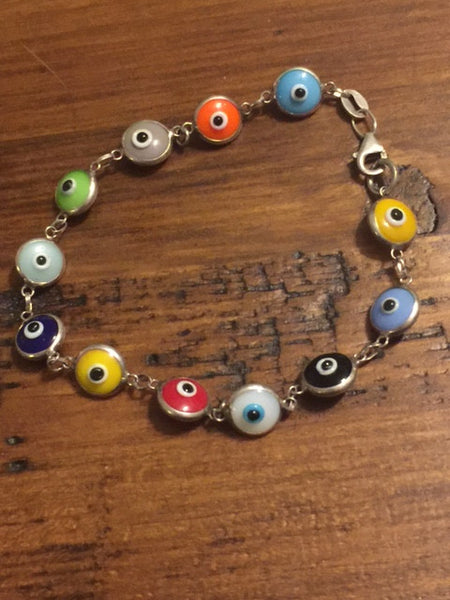 THE EVIL EYE AND THE 12 APOSTLES AND THE POWER THEY HELD
3-19-17
This sterling silver evil eye bracelet is more then protection it is magical. This gives you the removal of all curses including those of generational placement. This will also protect from new ones. What I really love about this is the 12 Apostle power that it also gives you. Here they are listed for you.
Peter will give you faith and works on the center of the brain. This means any issue you have with the brain from learning to depression.
Andrew gives you strength and works on your sexuality and stamina.
Judas gives you generative function which means you regenerate from illness, death and it's almost immortality.
Phillip gives you the power to speak magically. What you say will roll off the tongue and become real.
John brings love into your life and works through your heart. This will help you to find the perfect soul mate that is fit for you and for your mate. This is a match really made in Heaven.
Bartholomew opens up the third eye and grants great imagination. This is wonderful to use for the arts, drama and anything creative.
Thomas works on the front of the brain for intelligence and empathic ability which you can use when you chose to you. No depression comes with this power.
Matthew works also on the brain to pull up the past lives and the understanding of the great and hidden magical ability.
Thaddaeus works on the stomach and elimination or gaining of weight if that is needed. You decide and you speak which one you want. This is the ony piece of it's kind that works fast and as soon as you get it.
Simon is the great castor of all magics that have been hidden in secret occult magic. These formulas are hidden deep in the brain and they come forth and can be called on by speaking or thinking them.
James brings order to chaos and eliminates all traces of the negative and evil entities that wish to harm you.
Will gives you the power of Christ in a terrible time of need. When nothing else seems as it will work, a death, a tragedy or nothing short of a miracle this is who you will call on. I saved the best for last.
Wear this sterling bracelet proudly because often it can help you every day. About a week about I had a demon come up behind me to kill me. Then over a course of a few days it tried over and over again. Wearing this not only prevented it but also allowed God to step in and speak when it was needed. The ways in which it worked was nothing short of a miracle.