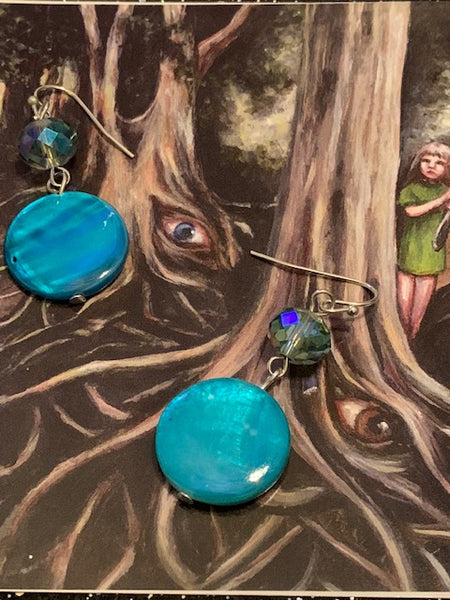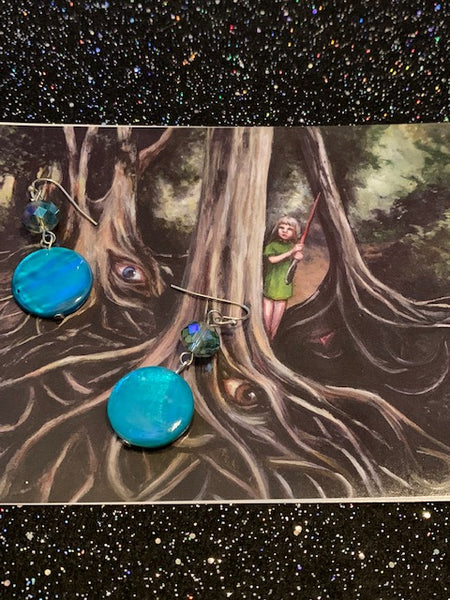 The Eye and Taking Root
Before buying, please be sure that you view and are aware of our Shipping Policy-- https://youtu.be/y8uA4M7ijVk

These have been obtained by a warlock who originally made them for an apprentice witch of his. Apparently, she has grown so powerful that doesn't even need them anymore. Kudos to her. In the meantime, we have wound up with them and we are making them available to you for a low price because there wasn't really much involved with getting them. The background of the picture on this listing is very symbolic of what this piece can do for you. When you wear these earrings, you are going to develop what are called psychic eyes and psychic roots. The eyes are pretty much self-explanatory. This is going to give you psychic eyes that will allow you to see into the mind of another individual, not just to see what the person is thinking, but to also get to know the person. You will be able to do a full brain-scan with these eyes. You will know why the person is the way they are and their innermost thoughts and secrets. You will know them on a subliminal level, able to see all of their lifetimes and able to absorb and all powers that you may encounter. Secondly, this piece allows you to develop psychic roots, which will allow you to seize control of that person's mind and to presence in their mind at all times. This will allow you to control the person's body even when you are far away. It will allow you to make the person do your bidding. It allows you to implant any and all thoughts into another's mind in order to take control and have them think the way you want them to think and to do the things you want them to do. These are the eyes and the roots..